One of the greatest things about being done with coursework is that when I get home, I can do whatever I want (listen to music, read for leisure, inline skate, ride my bike, or cook).
I really had an itch to bake last night, so to get the baking bug out of my system, and get my friends loving me even more, I baked some of these peanut butter/banana/m&m cookies last night (I loosely followed this recipe). The edges ended up being perfectly crispy, and the added banana kept the center of the cookies moist.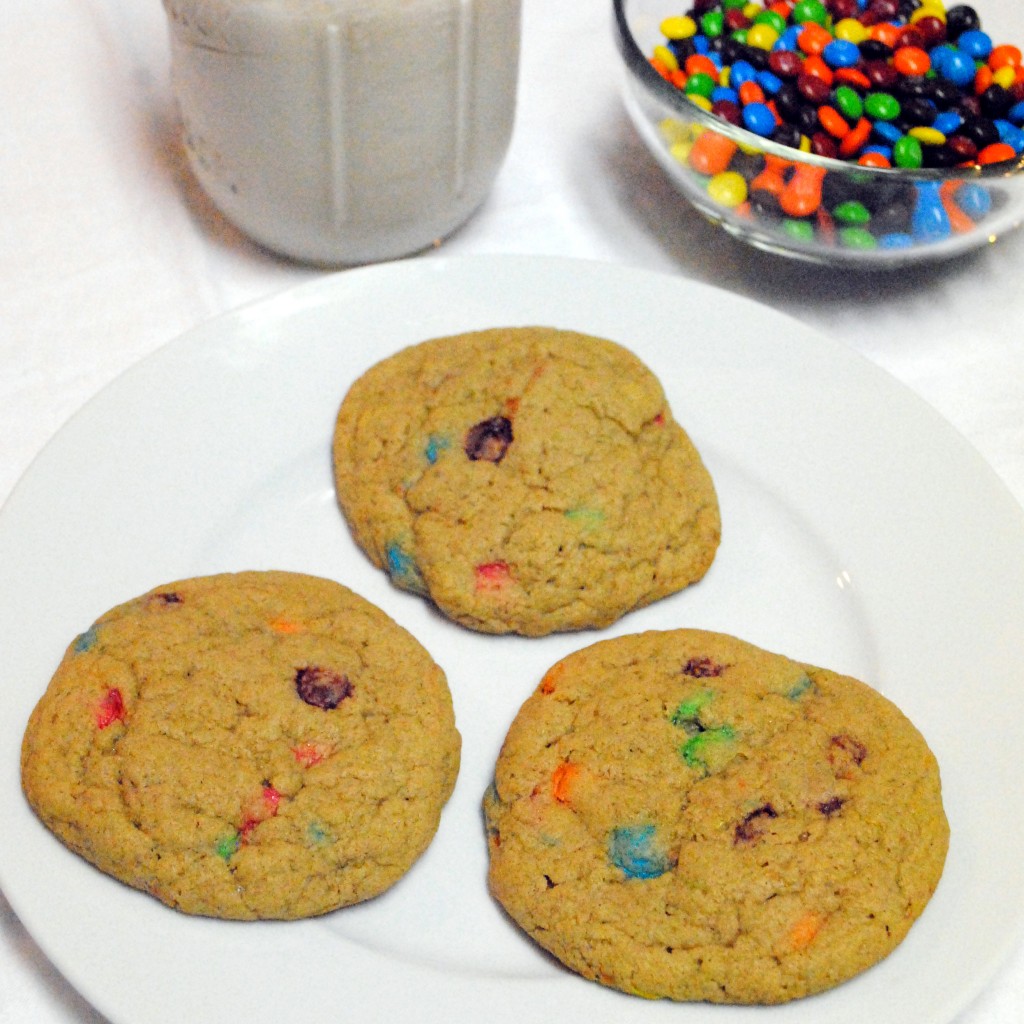 I really loved the colorful cheer that the m&ms imparted.
To all my friends with final exams next week; I don't envy you 😉
but I will give you a cookie.
xoxo
-P