Since moving to Portland, I've met several people who espouse Waldorf-style education.
Waldorf pedagogy distinguishes three broad stages in child development, each lasting approximately seven years. The early years education focuses on providing practical, hands-on activities and environments that encourage creative play. In the elementary school, the emphasis is on developing pupils' artistic expression and social capacities, fostering both creative and analytical modes of understanding. Secondary education focuses on developing critical understanding and fostering idealism. Throughout, the approach stresses the role of the imagination in learning and places a strong value on integrating academic, practical and artistic pursuits. After doing a bit of research, I think the method is too loosey goosey, however, I think Waldorf is onto something when it comes to the types of toys children should play with.
I happened to stop by my LYS here in Portland and saw a bunch of Waldorf dolls – a form of doll used in Waldorf education. Made of wool and cotton, using techniques drawing on traditional European dollmaking, its appearance is intentionally simple in order to allow the child playing with it to improve or strengthen imagination and creativity. For instance, it has no facial expression. Its legs and arms are flexible, allowing natural postures.
Traditional Waldorf dolls are made from cotton interlock knit fabric and wool stuffing. They are often entirely natural. Typically the trademark long hair of a Waldorf doll is made of mohair or boucle. Some doll makers use alternative hair material such as wool, rayon, and cotton. The facial features of a Waldorf doll vary with the maker. Most Waldorf dolls have small suggestions of noses, their eye and mouth colors are generally varied with each doll. After seeing the dolls, I thought it would be cool to learn how to make a jointed one. So I did!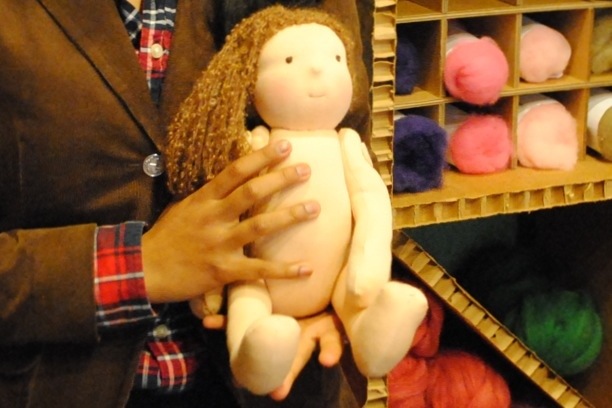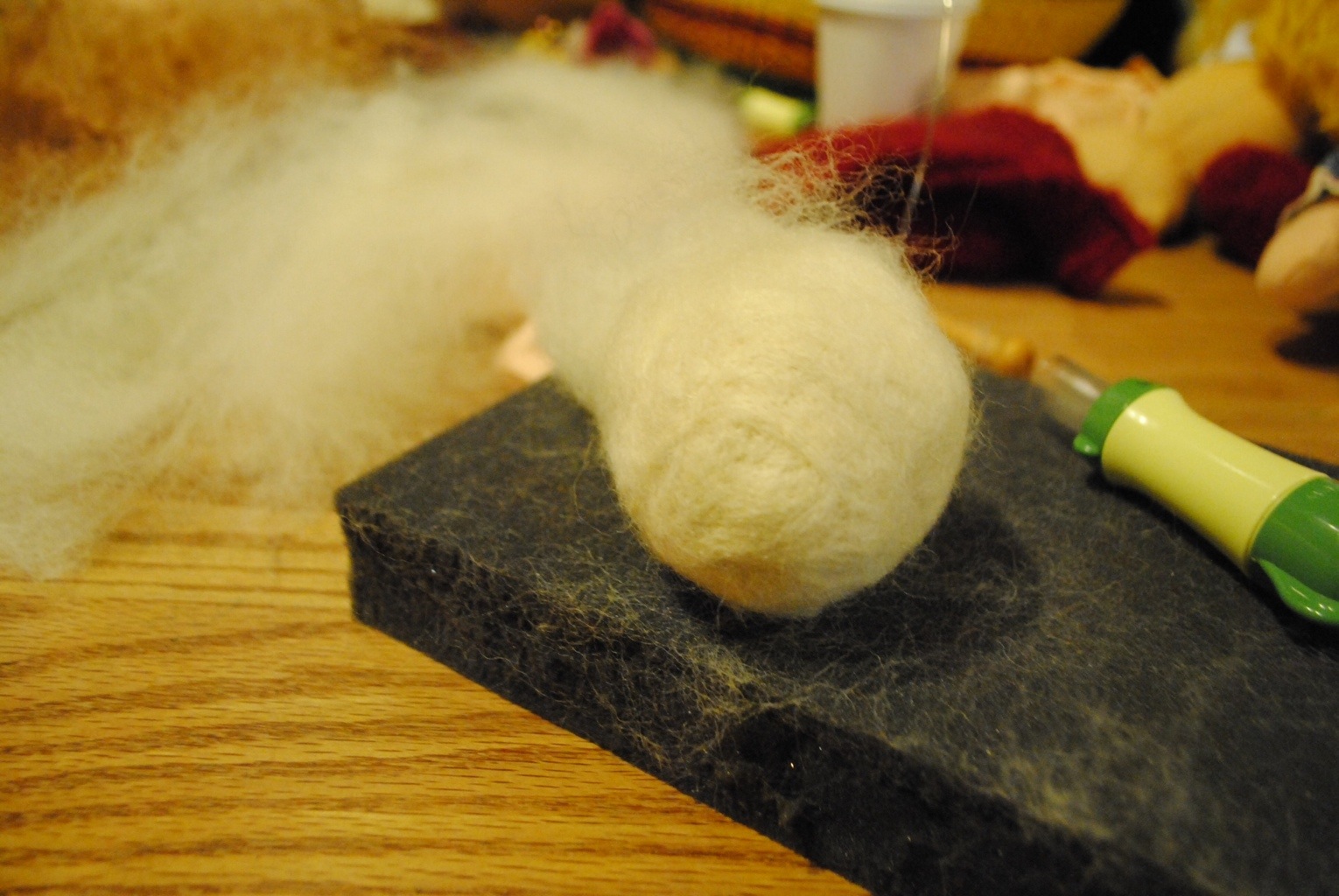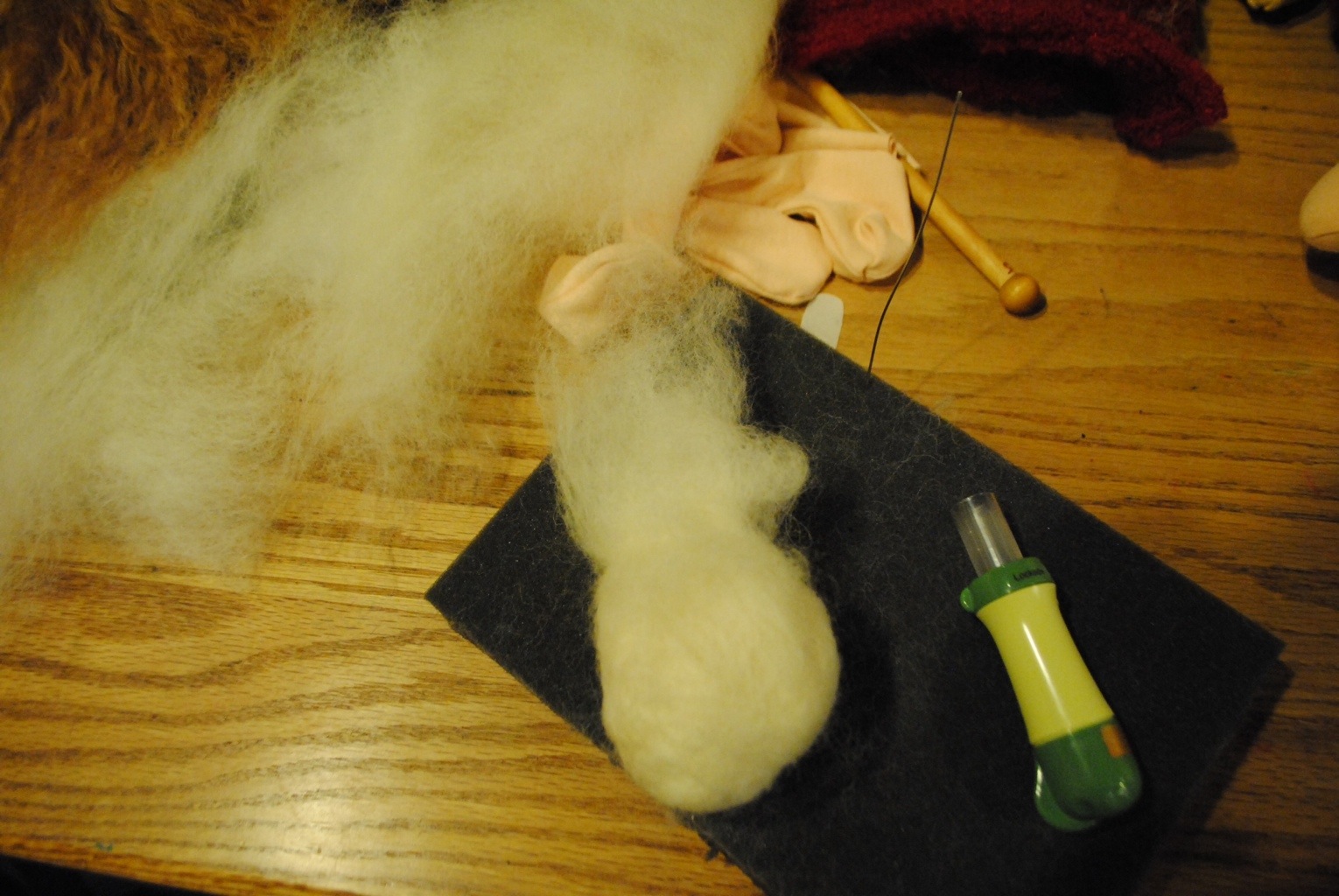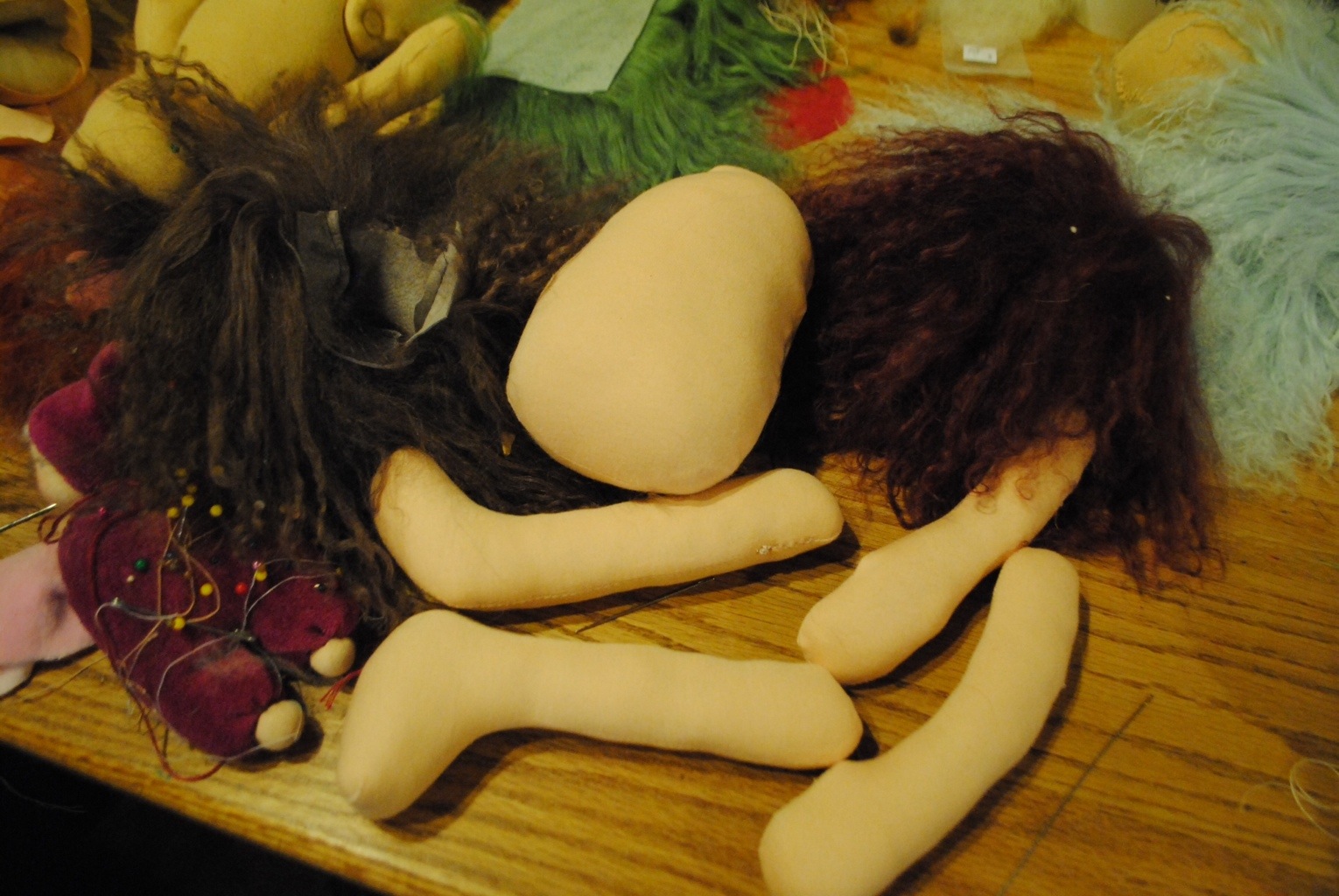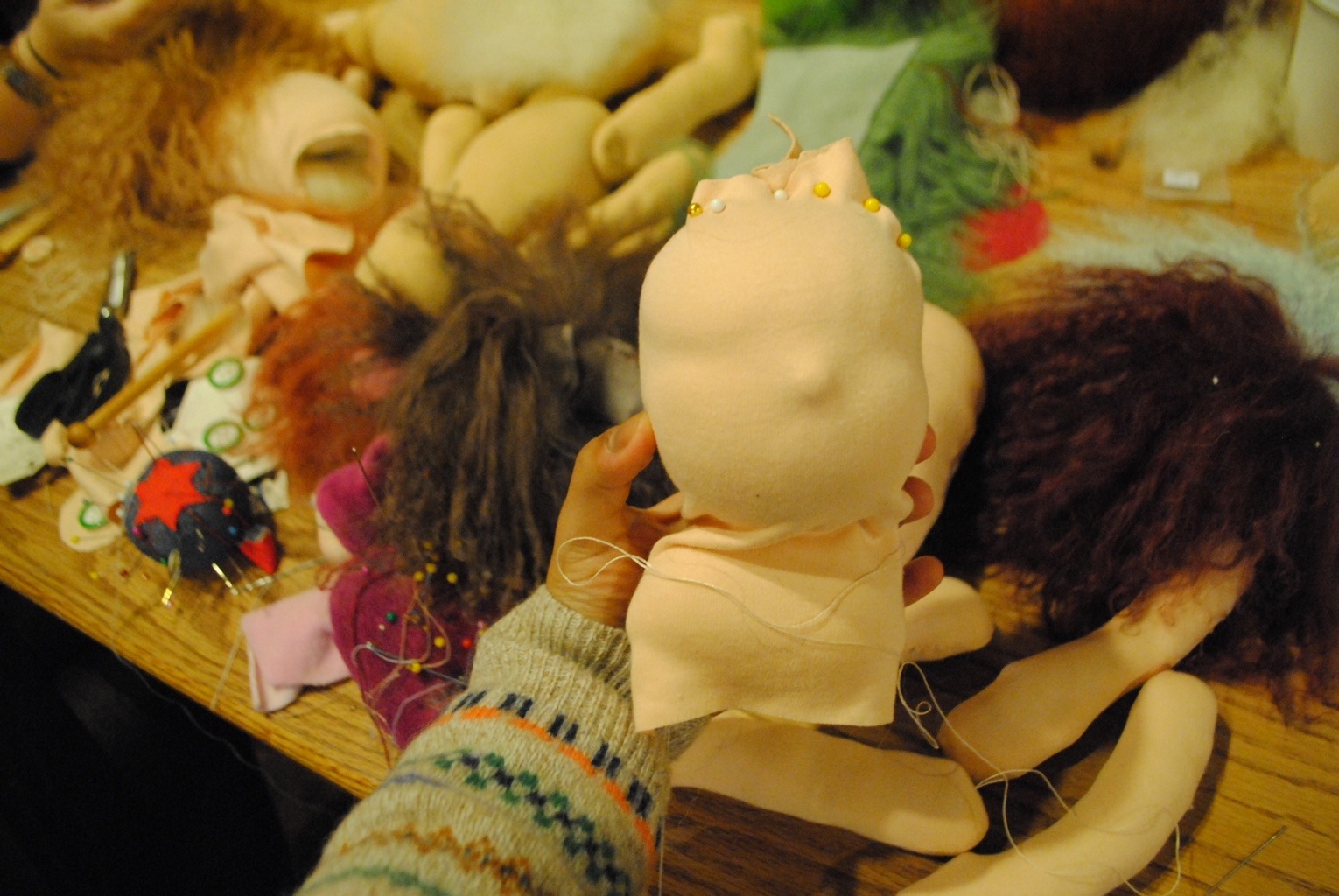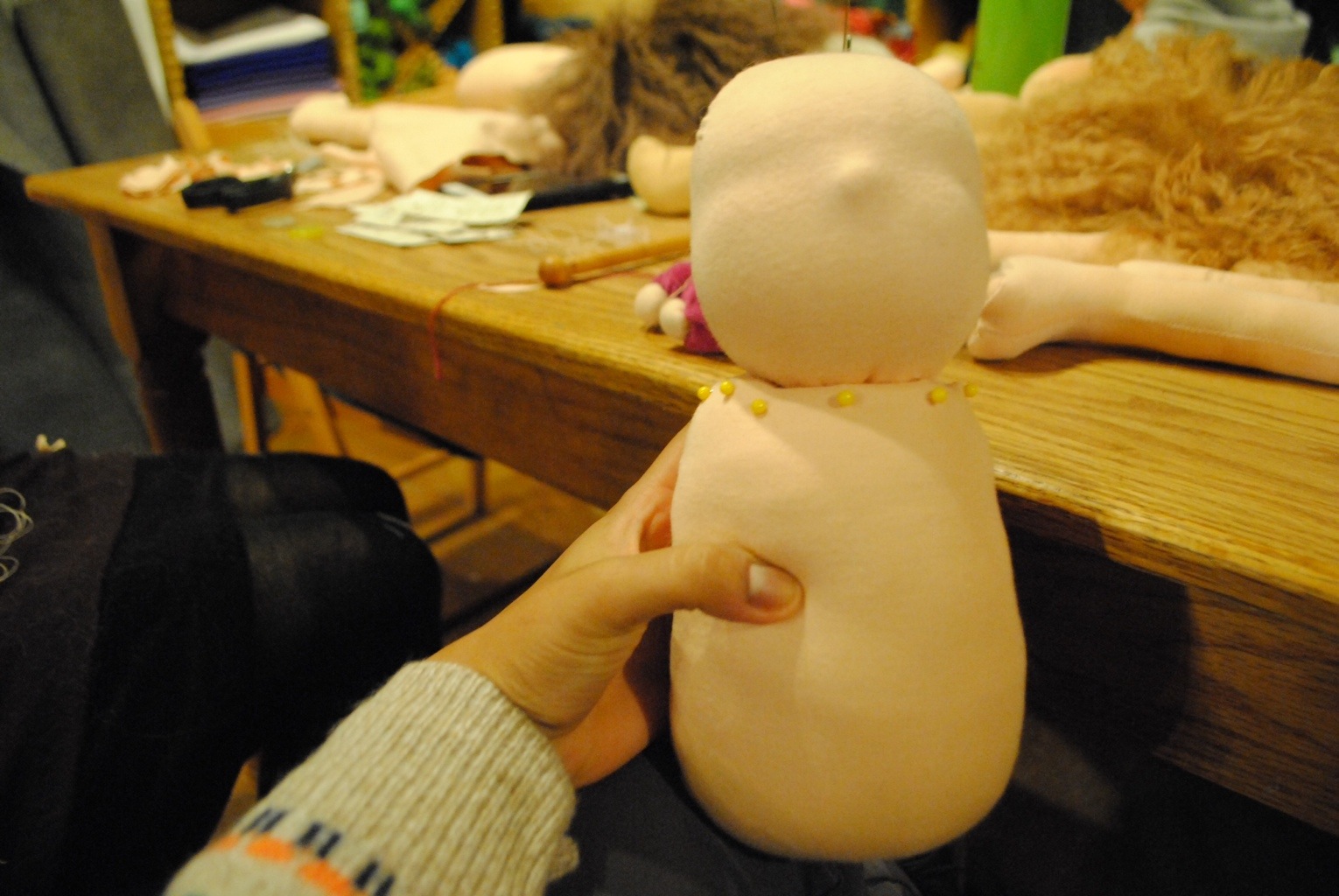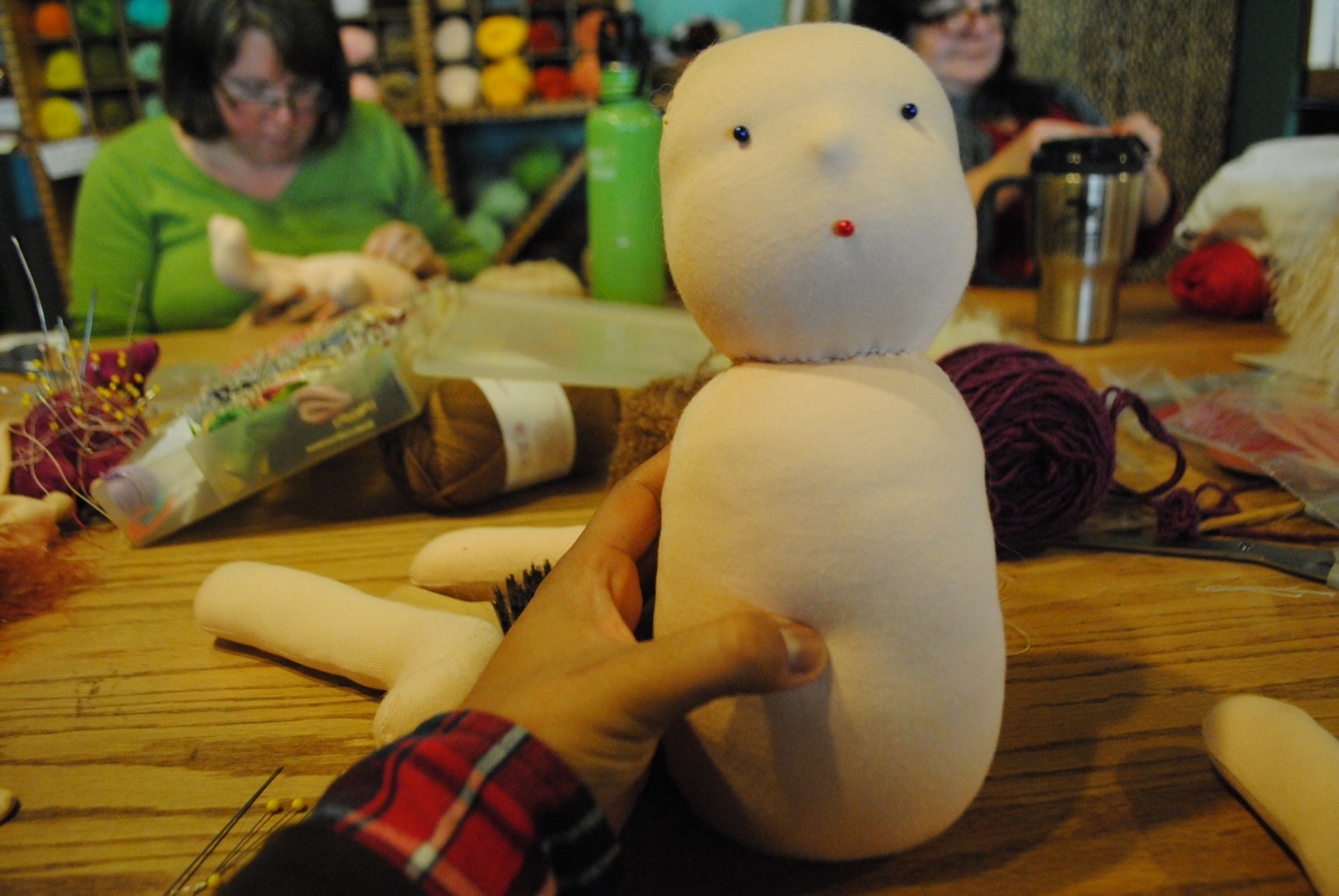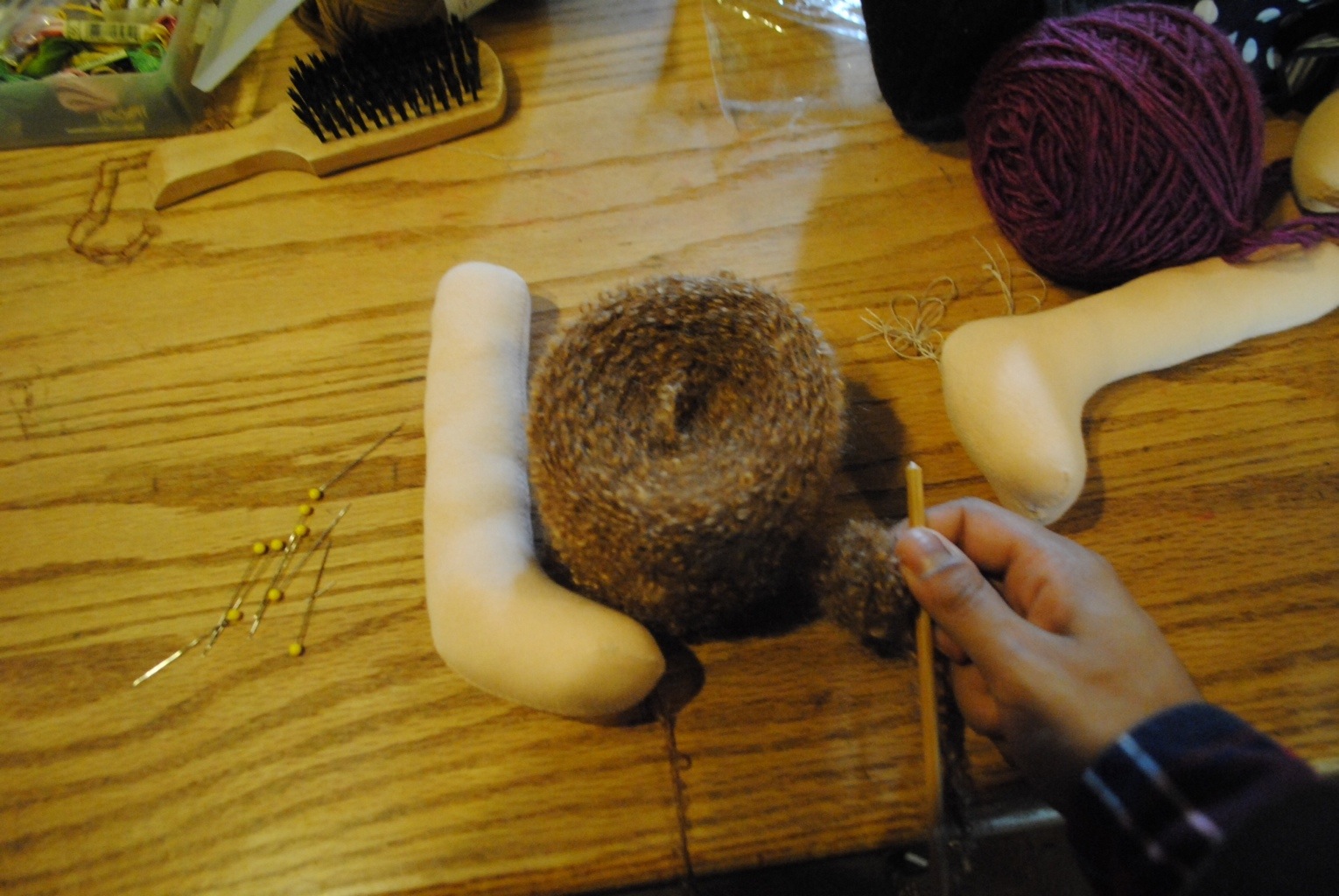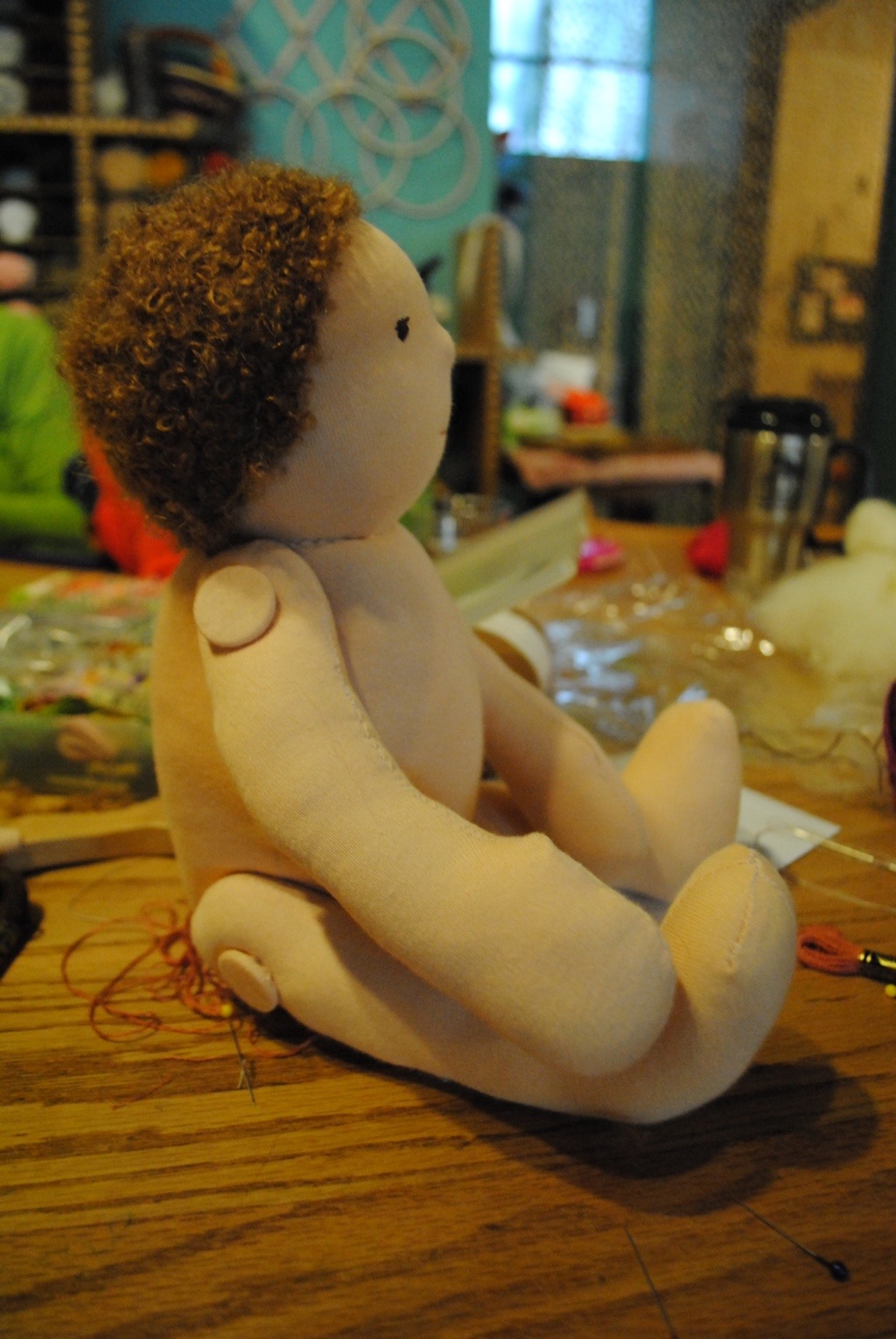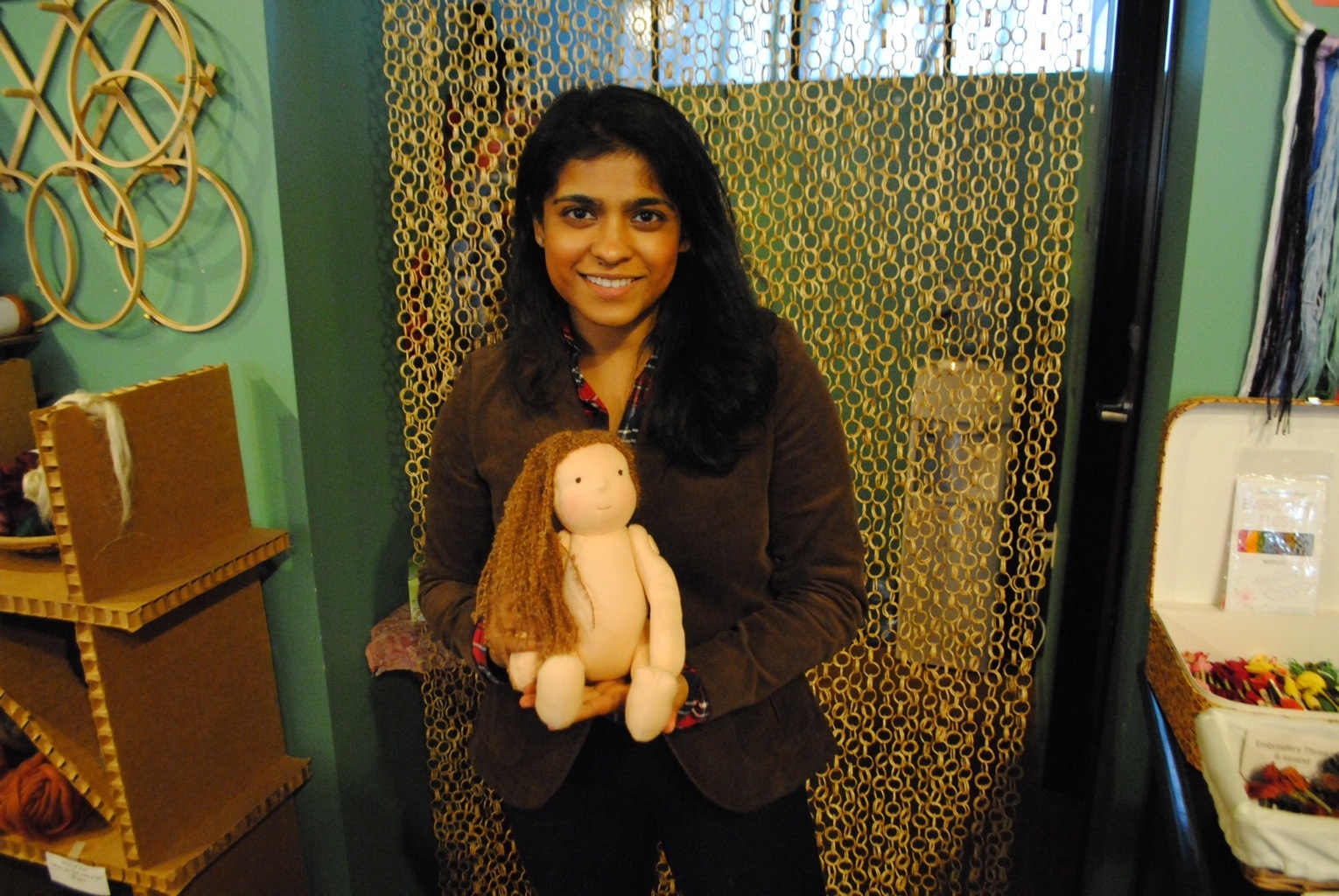 Now, to sew some clothes!
xoxo -P