Lisa (my newly married friend back in Bloomington) got to thinking, and realized that I had a lot in common with a couple of her friends from art school who presently live in the Portland area. She put us in contact with one another, and we ended up getting together for a craft/project/chili night.
Miranda and Joel are the cutest couple. They have excellent taste in music, are remodeling an old home built in 1927, and like things that are real. Joel is a woodworker who makes furniture, and Miranda is an art teacher. They have the cutest home, and a cool warming oven!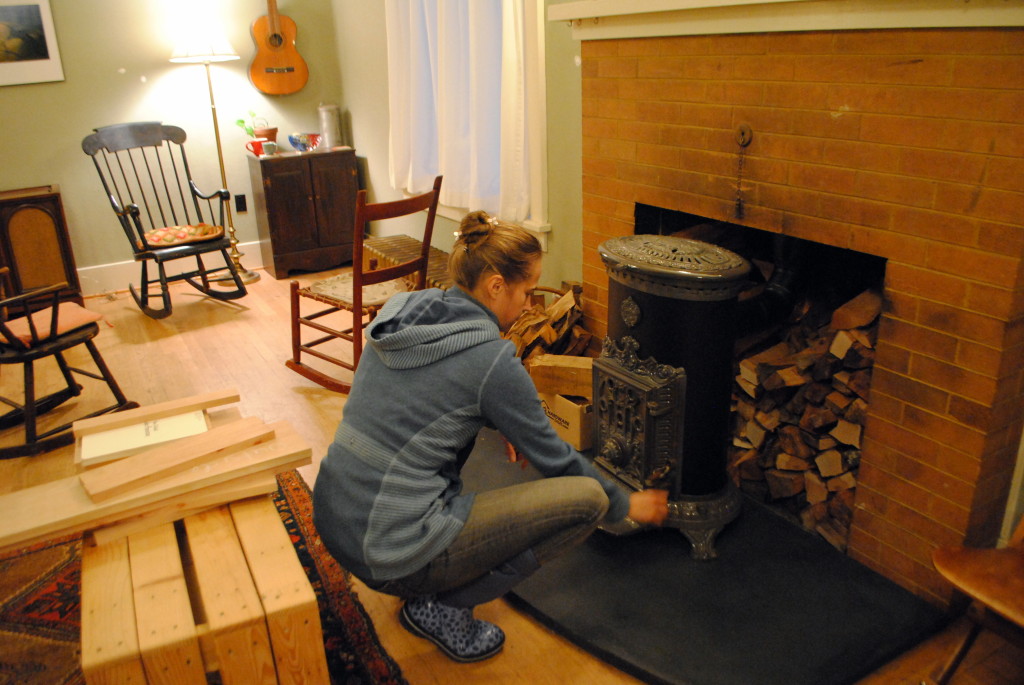 We ended up working on projects, chatting about life in the PNW, and I even convinced Joel to give me a lesson in how to carve dovetails!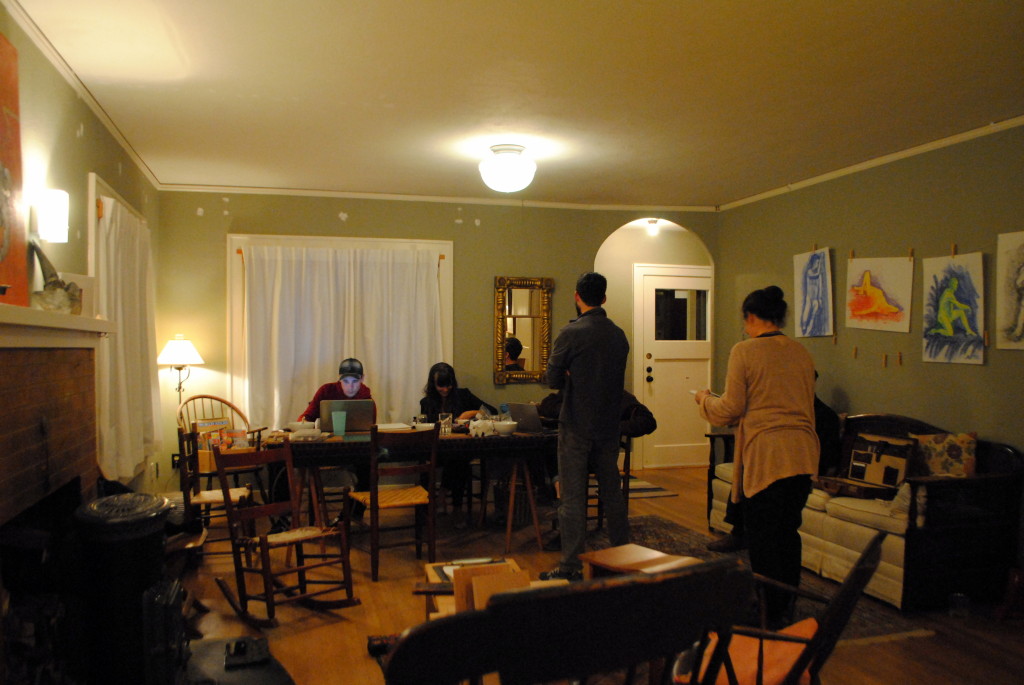 Now, if only they lived closer than 25 minutes away!
xoxo -P