Hello darlings!
I had quite the weekend. My friend J-C came into town from New York for old times sake and hang out. We ended up eating dinner at Siam house and then headed over to the Spoon for tea (and to escape the madness of Little 5 weekend that took place). It was nice catching up with everyone and odd to see everyone moving on.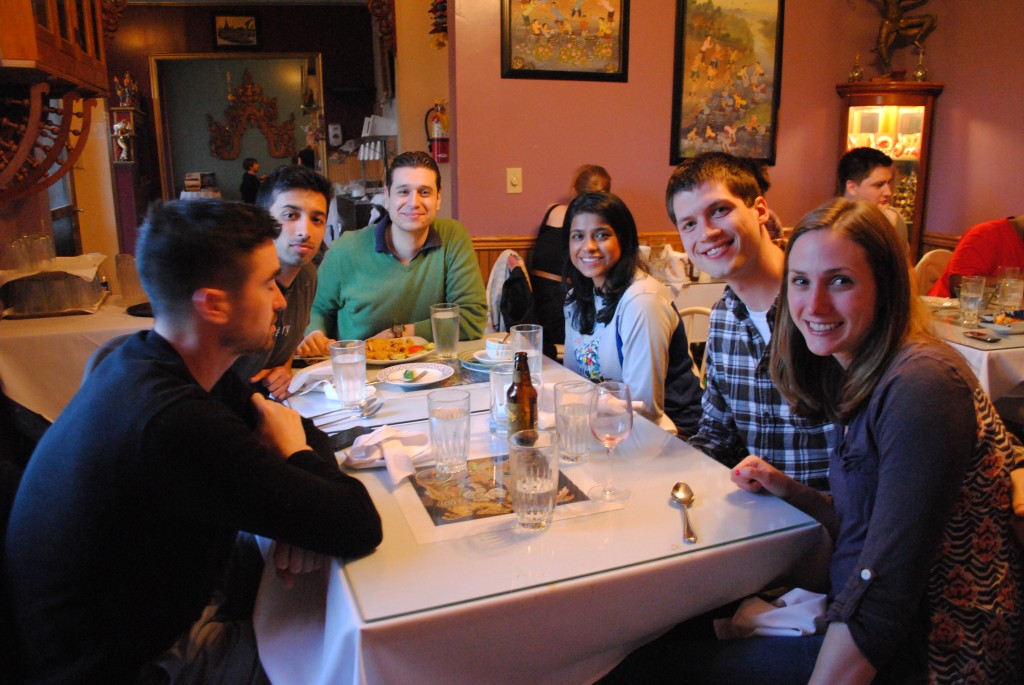 In addition to getting acclimated to the idea of 'changes to come', I've been gearing up for interviews. I've been making headway in the job application process and things have been promising thus far. I spent the better half of the weekend preparing my job talk. I'm keeping my fingers crossed that something pulls through soon!
In the meantime, I'm cleaning up the house, listing it this coming week, and baking cookies to give to my friends who are still suffering through finals.
My new mantra: This too shall pass.
My theme anthem for the next few months:

Two Door Cinema Club "Something Good can work" from Ross McLennan on Vimeo.
xoxo
-P