I'm not big into watching sports. If I'm catching a sporting event on television, it is typically as a social event. But, when my friend and fellow coffee club member asked if I would want to go to out an IU basketball game, I couldn't say no (especially since Indiana's basketball team is currently ranked no. 1 in the country, and also since these were first row tickets!)
So I went to see my first basketball game live and in person.
I couldn't believe how close to the court our seats were and I felt so small compared to the numerous people sitting behind us and the super tall basketball players before us!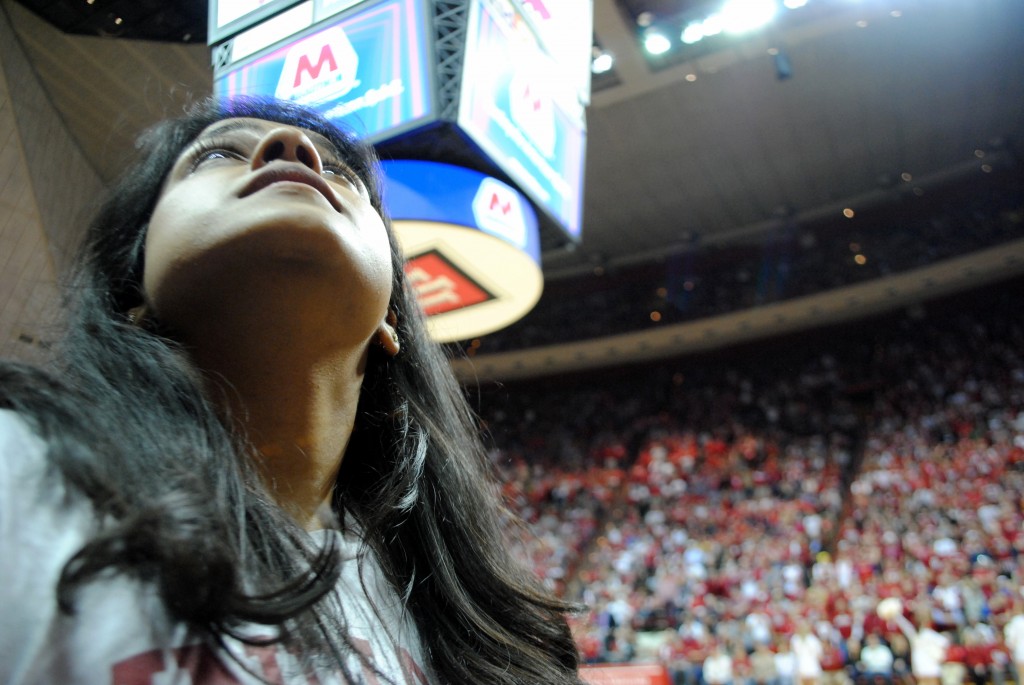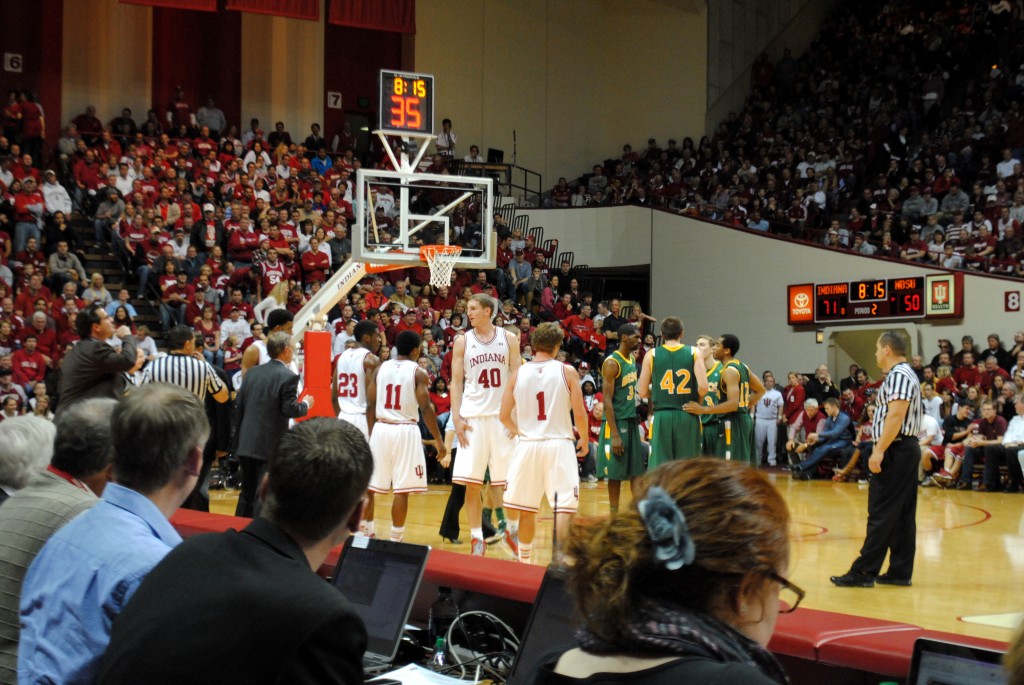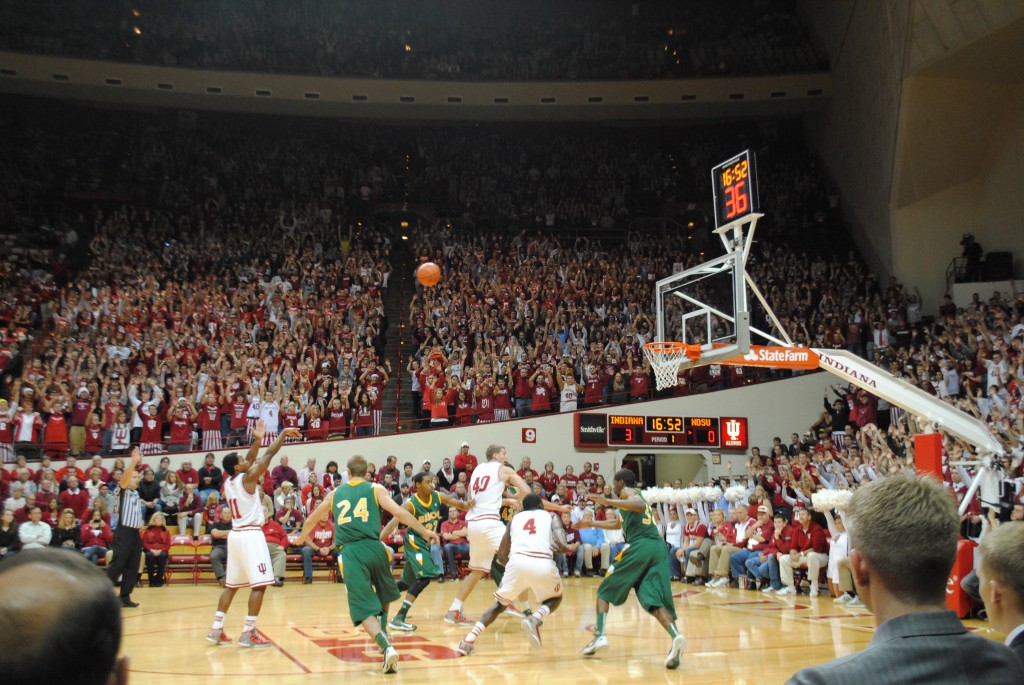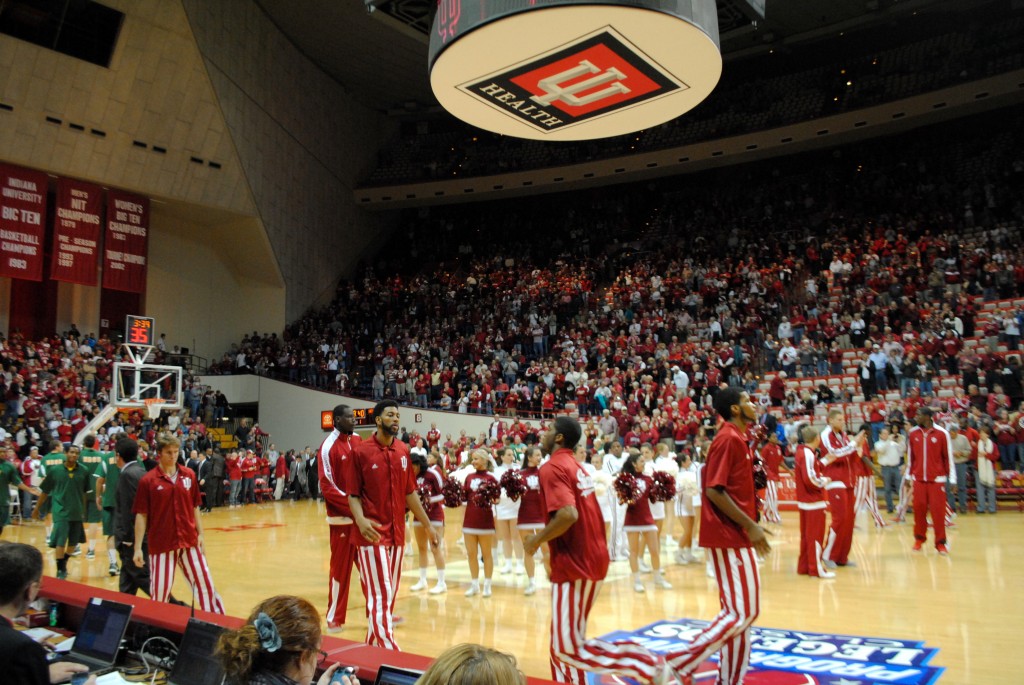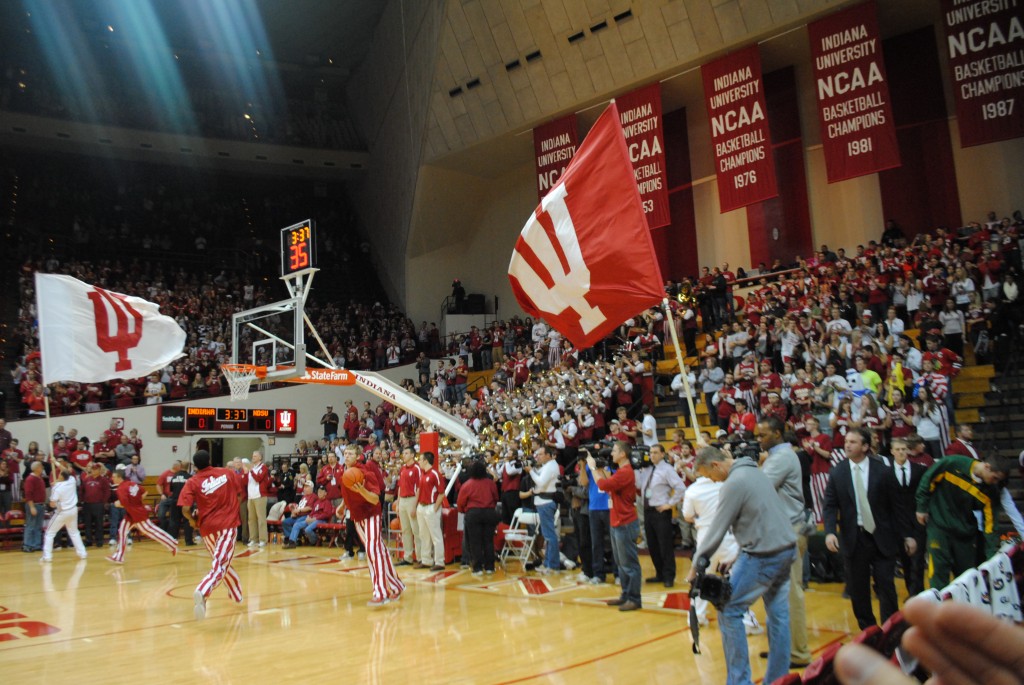 Indiana ended up winning the game against North Dakota State 87-61. Such a neat experience!
xoxo -P