I bought a pack of Dylon dye and decided to color the dress I made of muslin.
Ombré also known as dip dyeing, or gradated dyeing, is an effect usually achieved by dipping fabric in dye so that it gradually goes from light to dark. I have been seeing this trend everywhere this summer and decided I would hop on the bandwagon by dyeing the dress in an ombré fashion.
It was a lot of fun experimenting with the dye. I was reminded of why I became a chemist in the first place. I like trying things out and seeing where they go…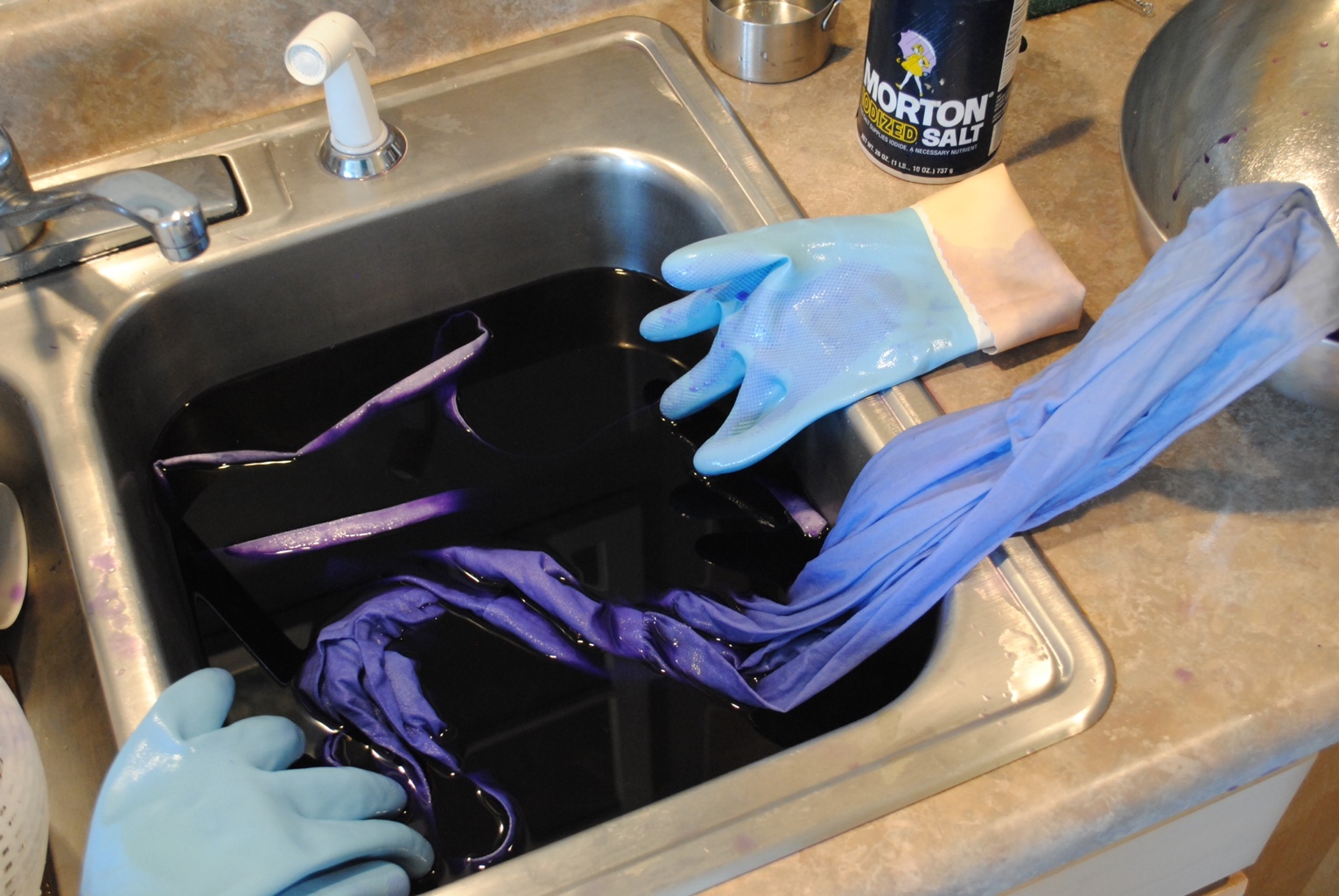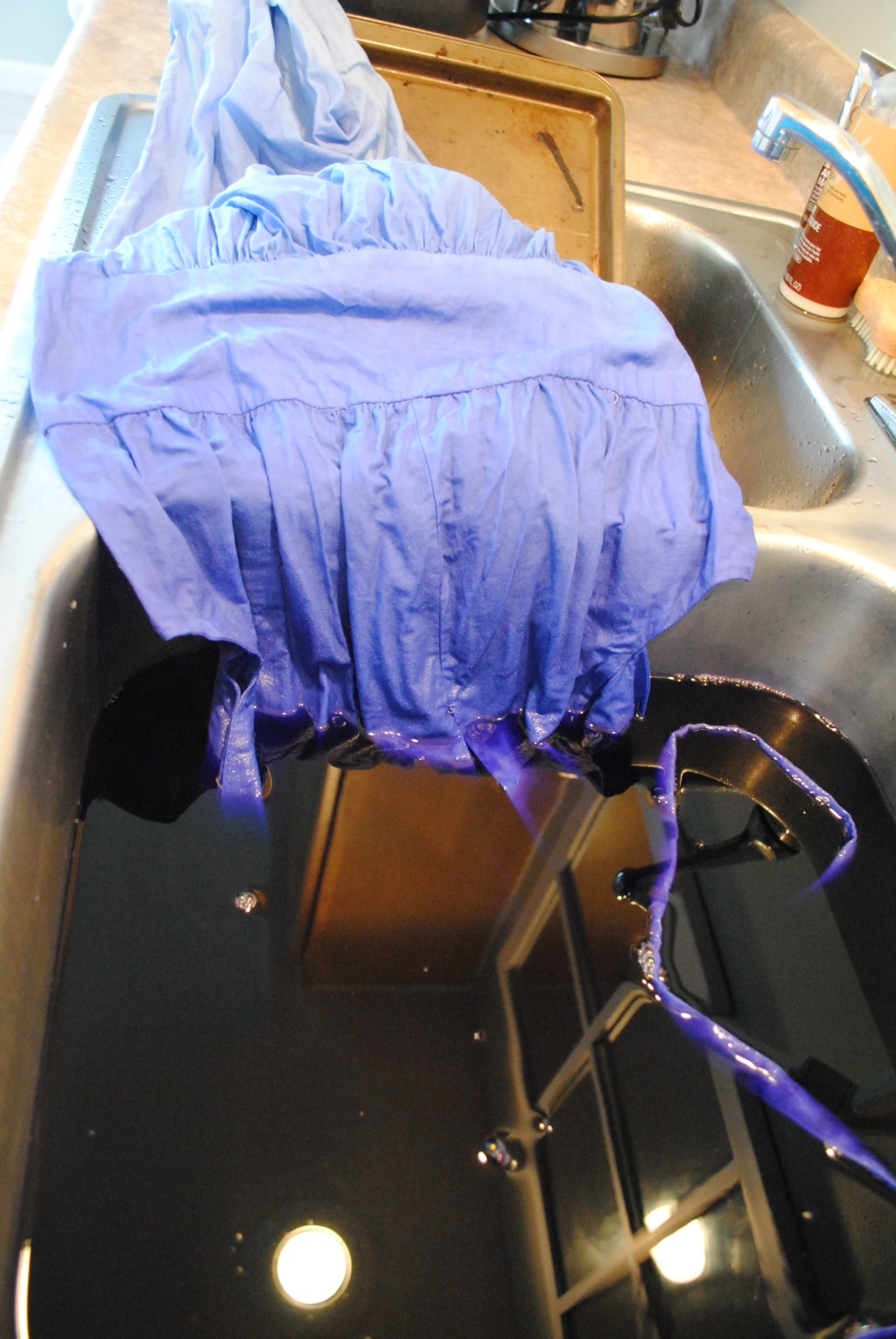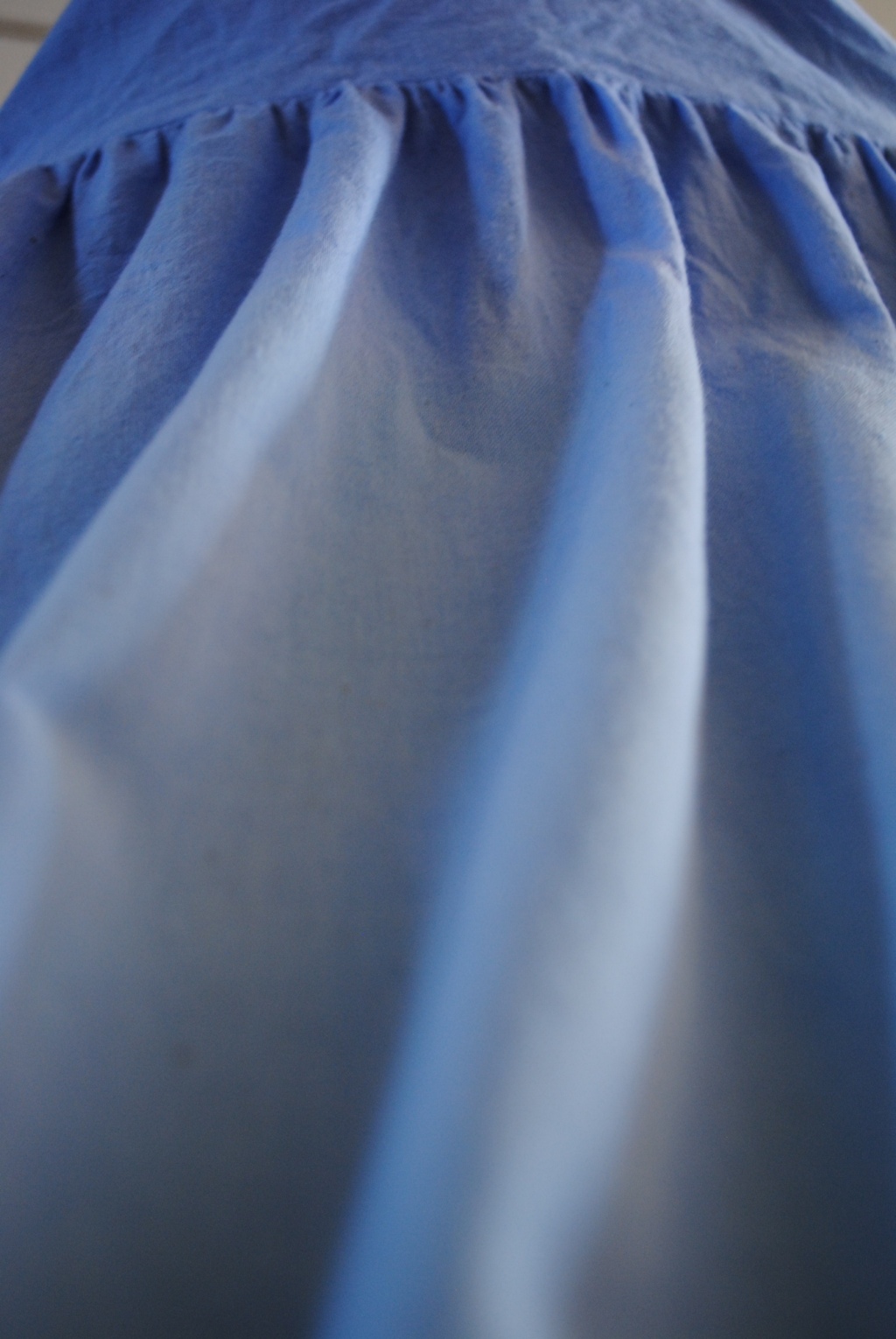 The only downer about having dyed the garment post-construction is that I used a synthetic polyester thread to sew the dress. Because synthetic fibers don't absorb color as readily as natural fibers, they resisted the dye resulting in unintentional contrast stitching. Fortunately, I was able to easily remove any basted stitching so it isn't so noticeable.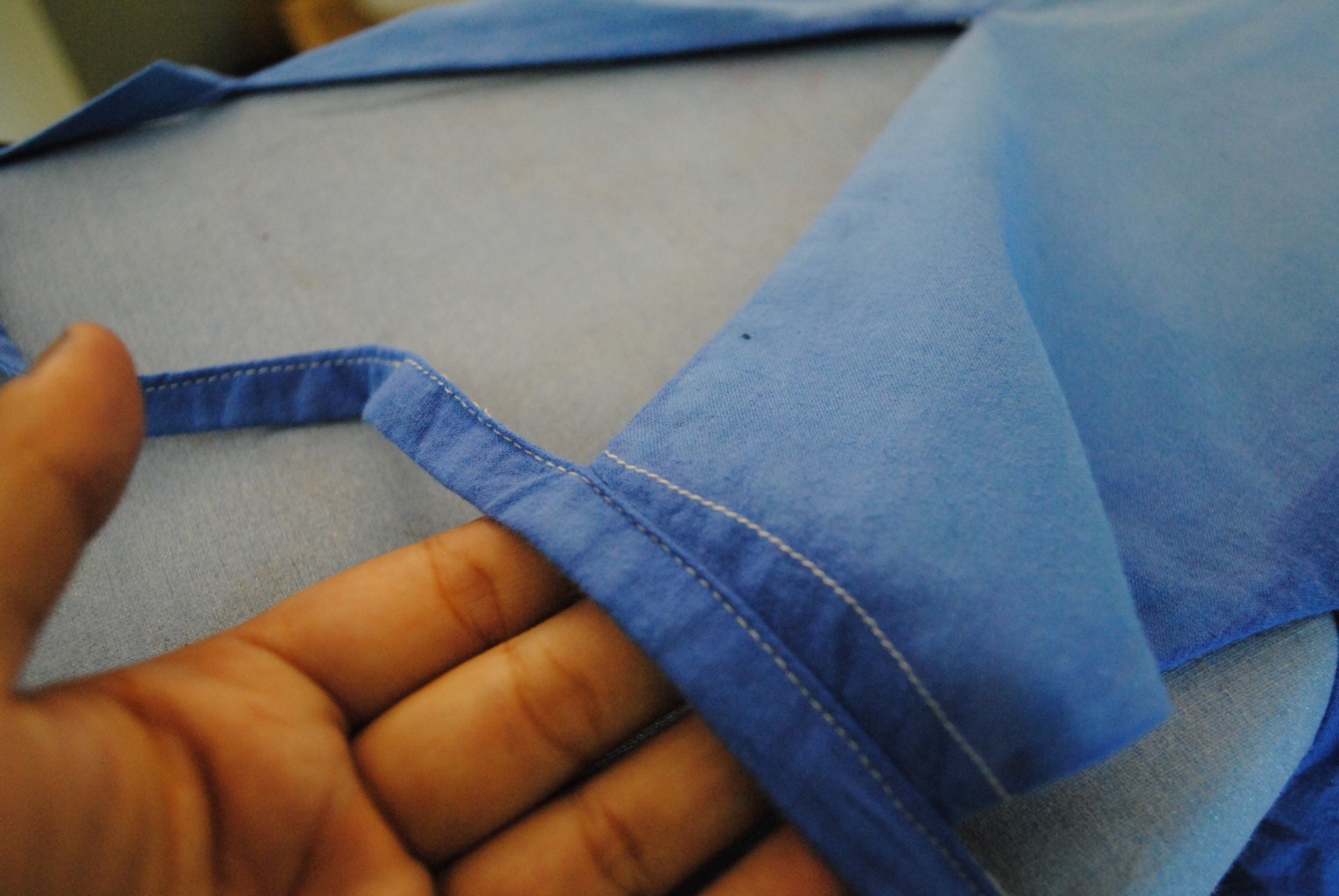 Now that everyone is back in town, Sunday evening dinner was resurrected, and the chocolate cake brought back!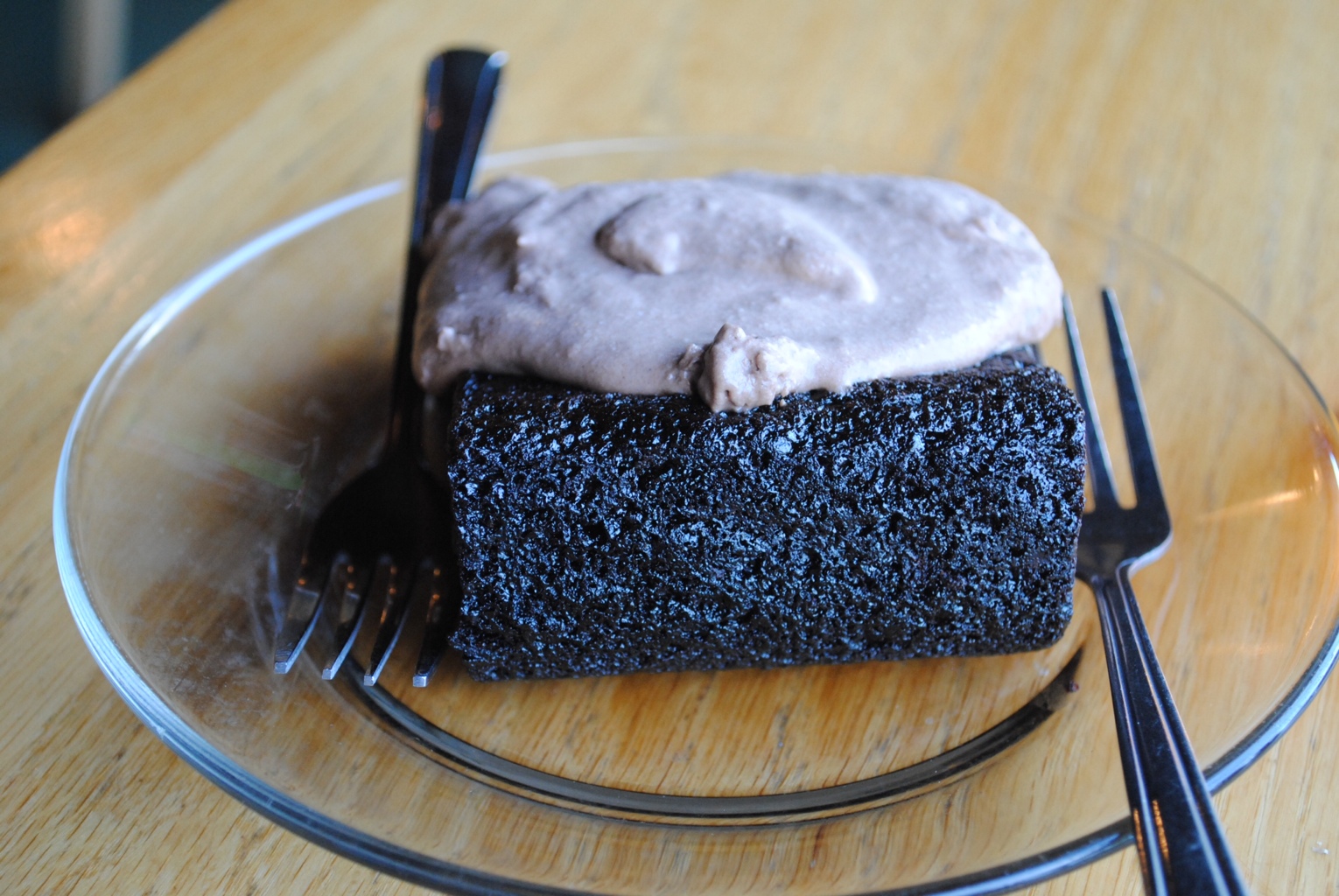 After swapping stories of our European adventures over dinner, I got Jeff to take photos of the final product.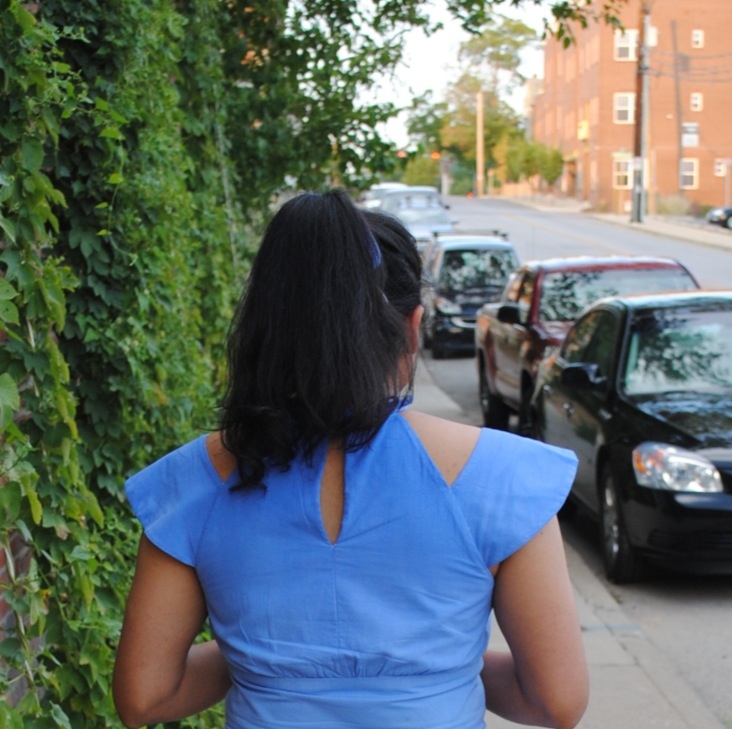 Now, I only need to find a few occasions to wear this out to before it becomes my Halloween project.
xoxo
-P