I have been known to overbook my time. I often wish I could be in multiple places at once. Today, I was in three countries at the same time: Holland, Belgium, and Germany!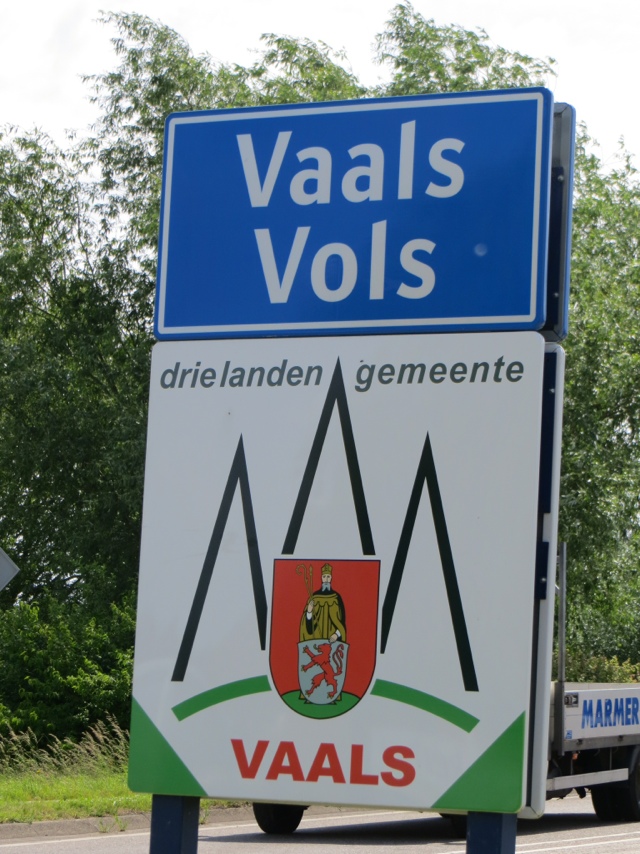 We left Bemelen this morning and began our ascent to Aachen (a town with around 100 meter elevaton). There were tons of short, steep hills and fortunately, going up them was not a problem since we had left our luggage at the campsite in Bemelen (remember, we have been carrying several kilograms of luggage including sleeping bags, clothes, shoes, towels, and toiletries on our bikes).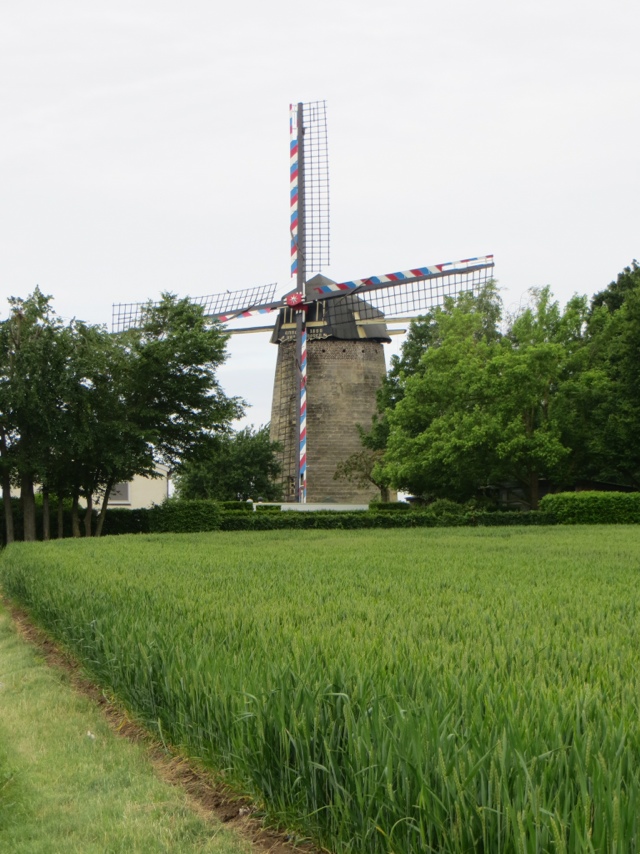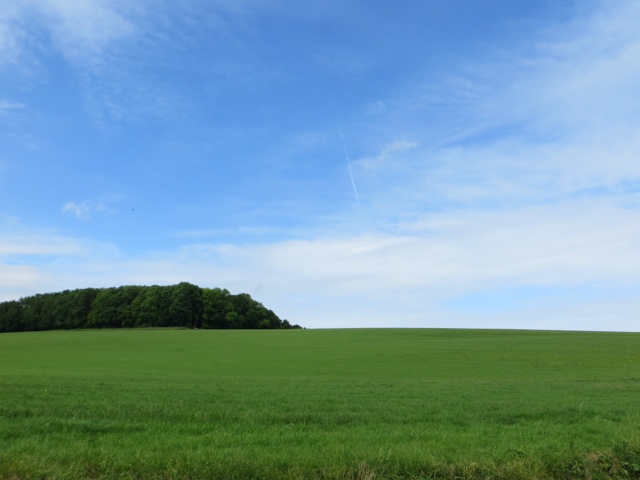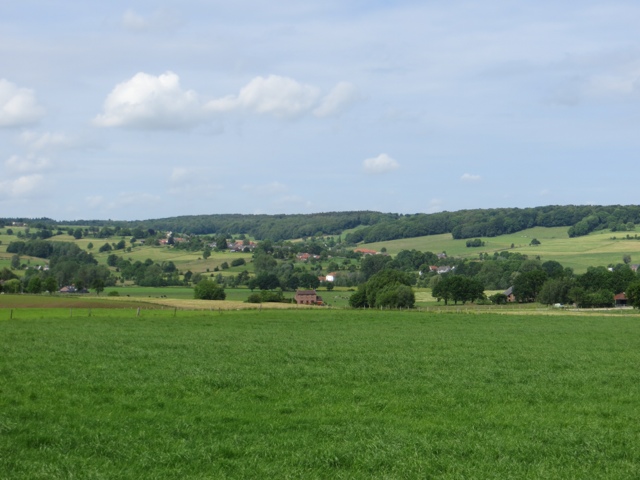 After 30 kilometers, we made it to Aachen. The last time I visited Aachen (in 2009) was to visit with my friend Thomas who I met back in 2003 when he was an exchange student at my high school. This time, I got to visit with my other friend Philipp, who I met earlier this year as part of my coffee club. He is a super cool dude; we will let the fact that he is an economist slide 😉
We wandered around the city centre, and decided to grab lunch at a local student-style restaurant located off the beaten path (Aachen has a large university student population so there are lots of veg-friendly and cheap places to eat). I had the champignons stuffed with spinach in a white wine sauce. They were delicious!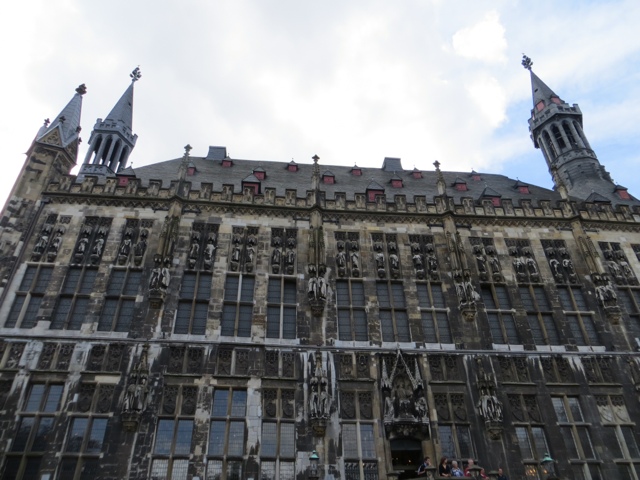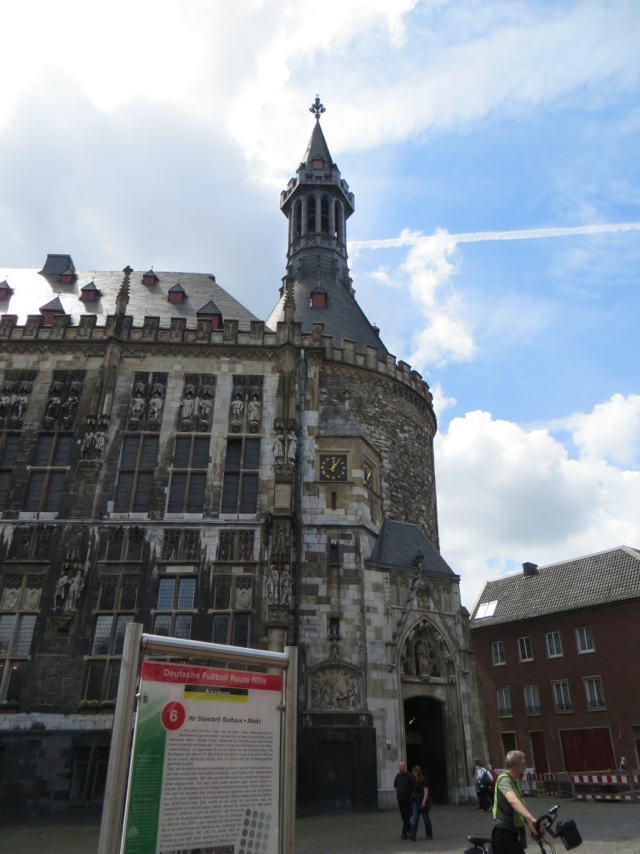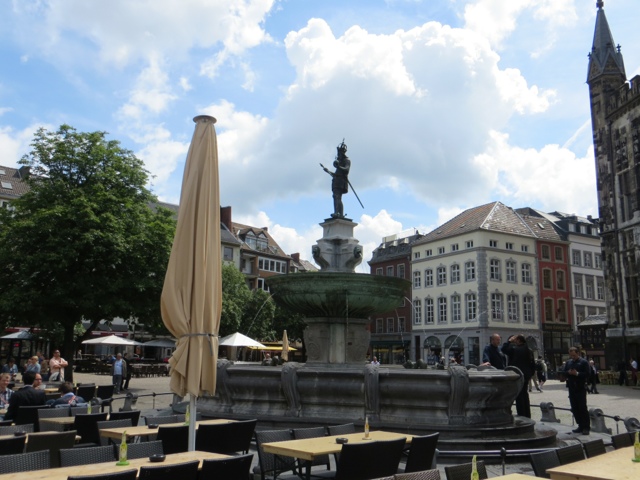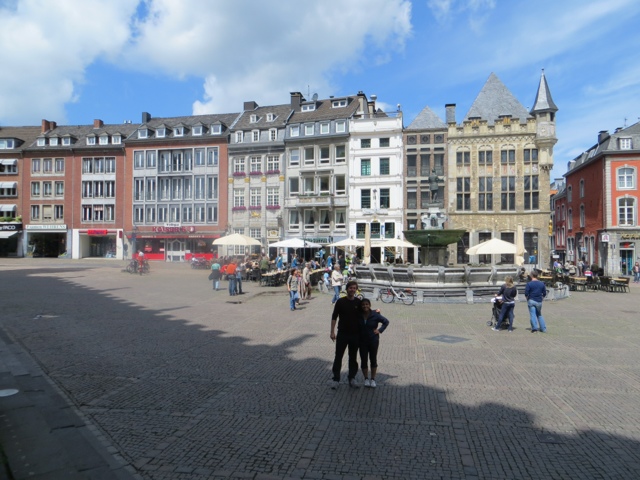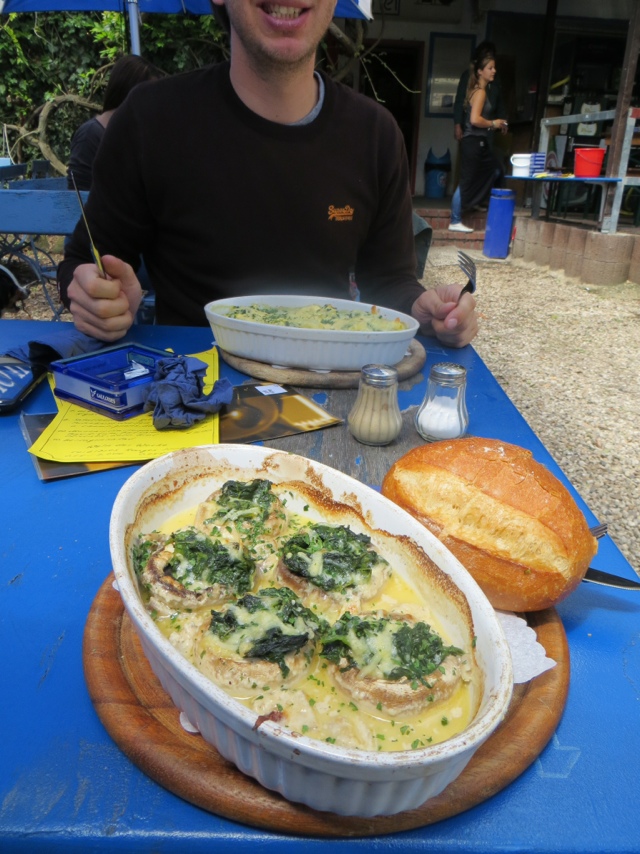 Next, we walked in town to check out the main church of Aachen (where the famous Christmas market is held). The church is quite impressive with mosaic tiled ceiling, large stained glass panels, and grandiose architecture.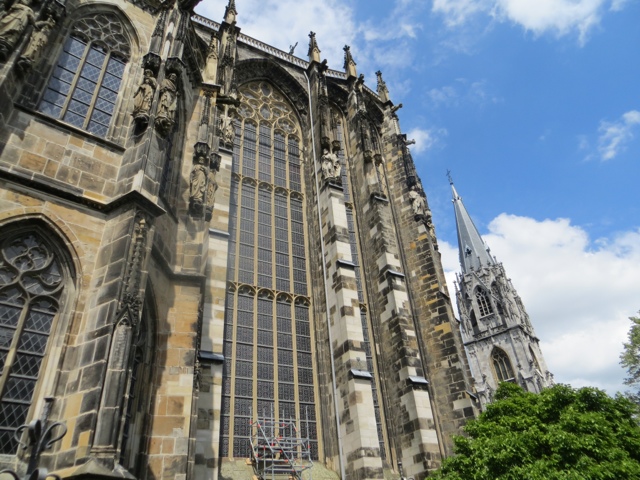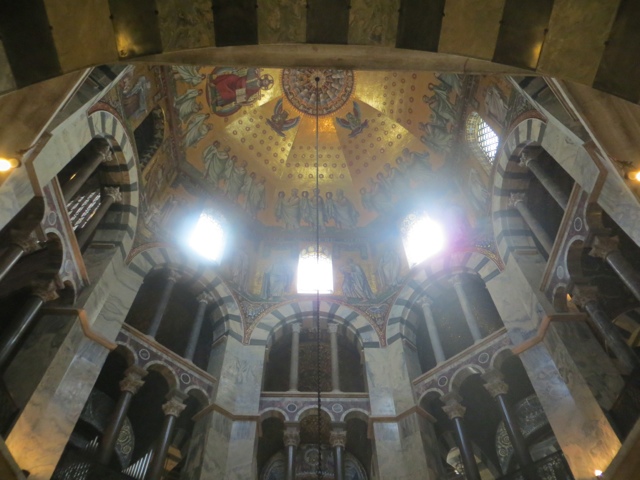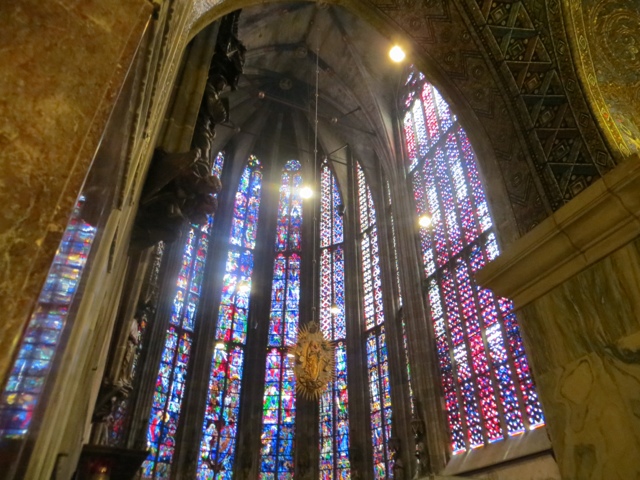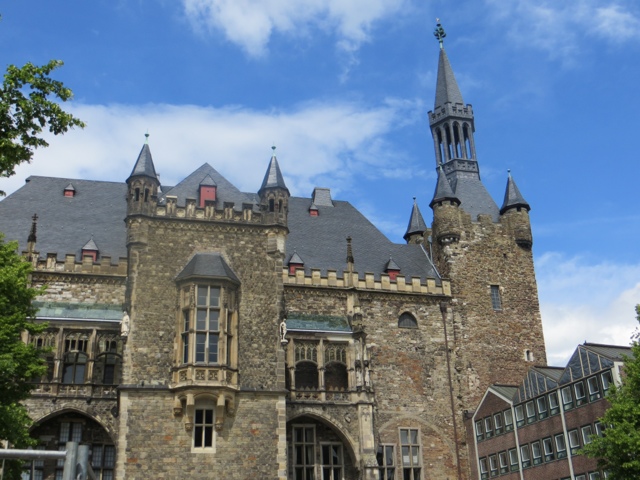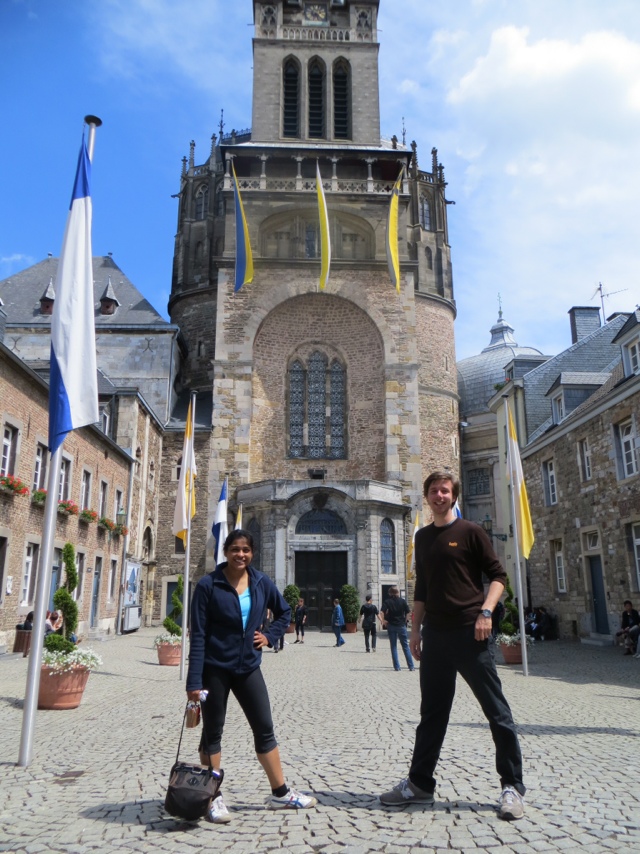 On the way back to meet up with Hugo and Tillie, we stopped by a candy shop to buy Printemps (a local specialty candy if Aachen) to share with our coffee club when I am back in the U.S.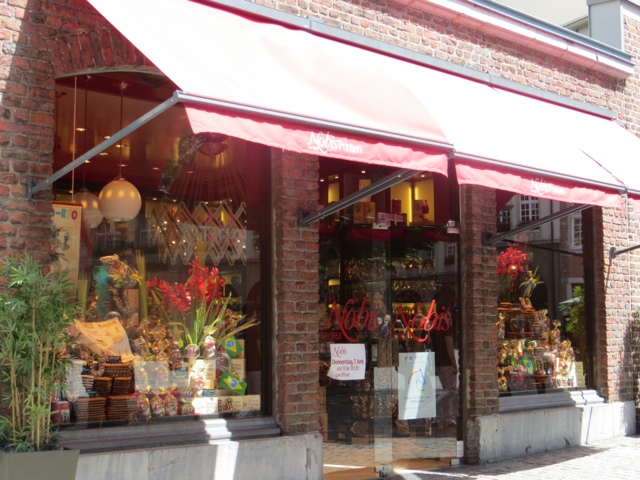 After saying goodbye to Philipp, me, Hugo, and Tillie were back on our bikes and heading 30 kilometers back to Bemelen to pick up our luggage. After getting our bags, we headed west to the town of Hees where we are staying for the night.
There is not much going on in small-town Hees, at least not at first glance…cool stuff happens in this town though. Have you ever spent the night in a church? A real, centuries-old church? Tonight, I will be! The trekkershuts we are staying at are located in an old, dilapidated church that has been converted into a community center and campsite, so neat!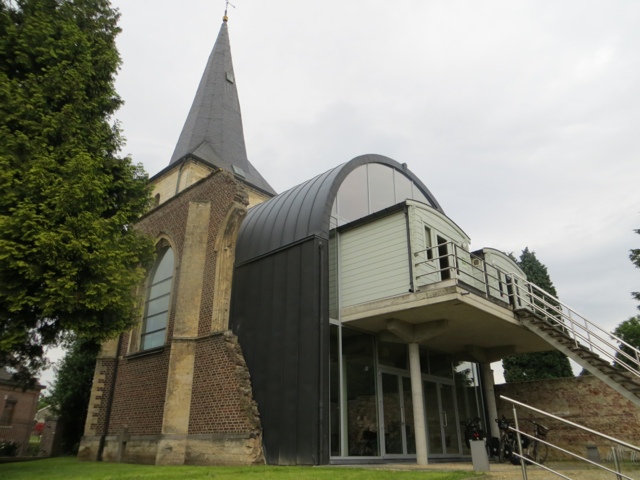 As if this all weren't enough, we got to see first hand what baby church owls look like!
There is a guy in the area who has a passion for birds. After his normal day job he goes around to churches in the area to check up on the church owls. He cleans their nests, saves the owl pellets to give to schools for class dissections, tags the owls for tracking purposes, and monitors the bird numbers. We got to see him in action, hear the sounds of the baby owls, and learn about the history of owls in the church. The baby owls aren't very pretty, but they are super soft and grow into strikingly beautiful adult birds!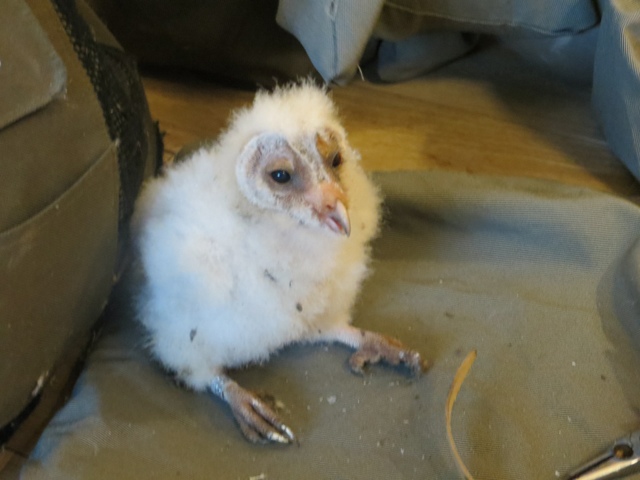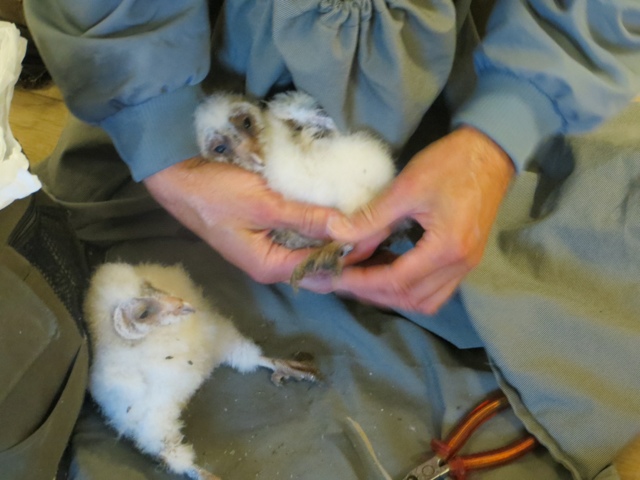 In total, we logged 74 kilometers today.
xoxo
-P