Apparently the first snowfall of the season happened yesterday. I must have missed it while en route from Texas to Indianapolis.
Today, while I walking through the west campus woods, I happened to spot this tree covered not in snow, but in shoes!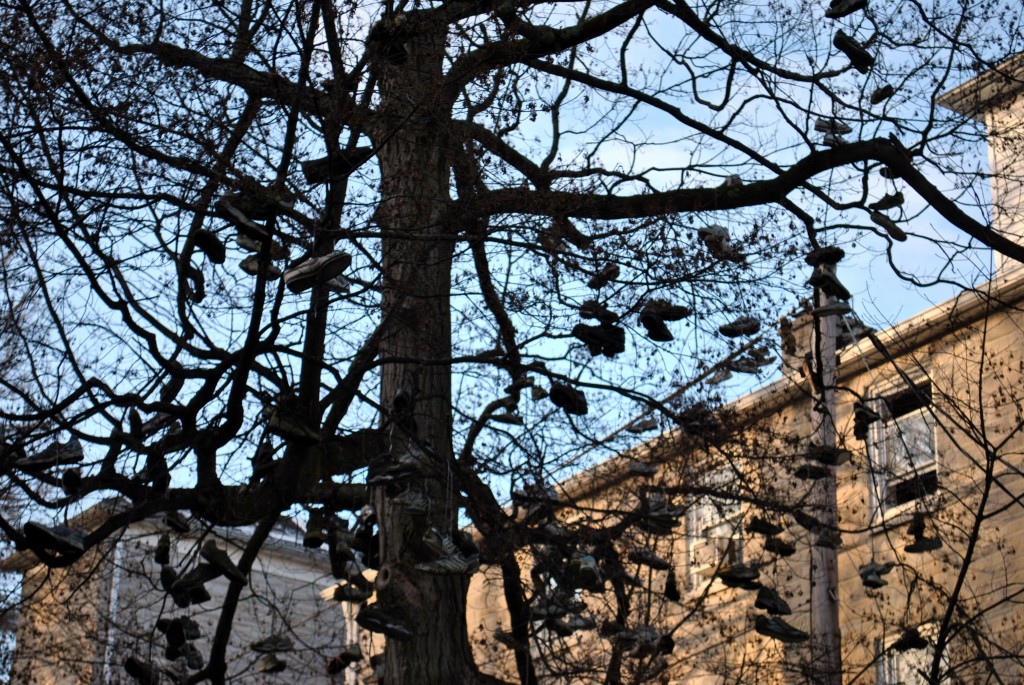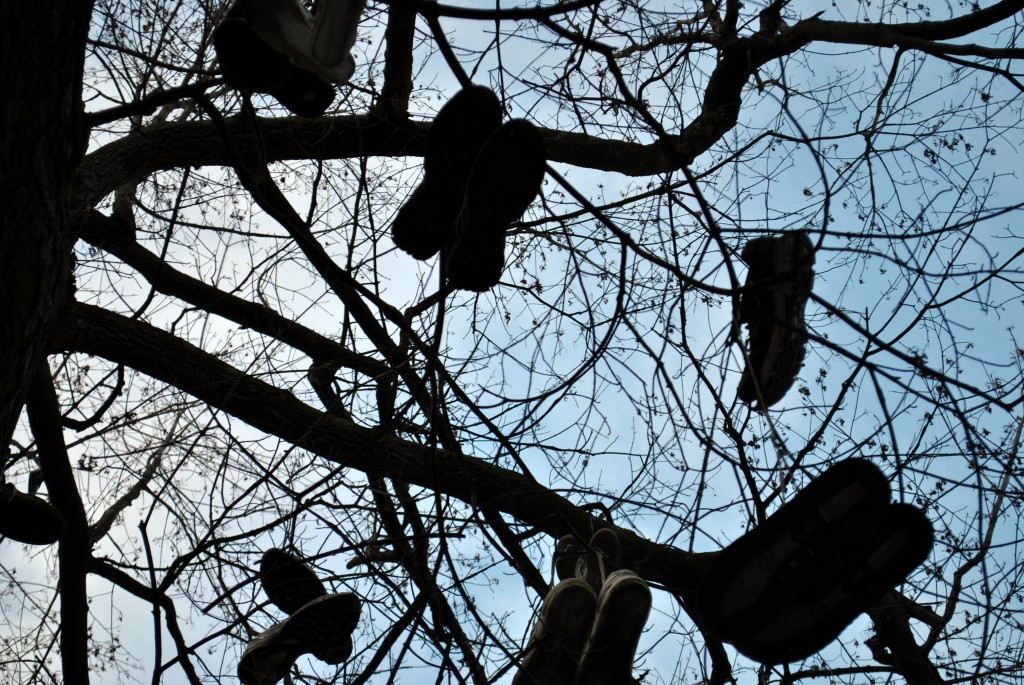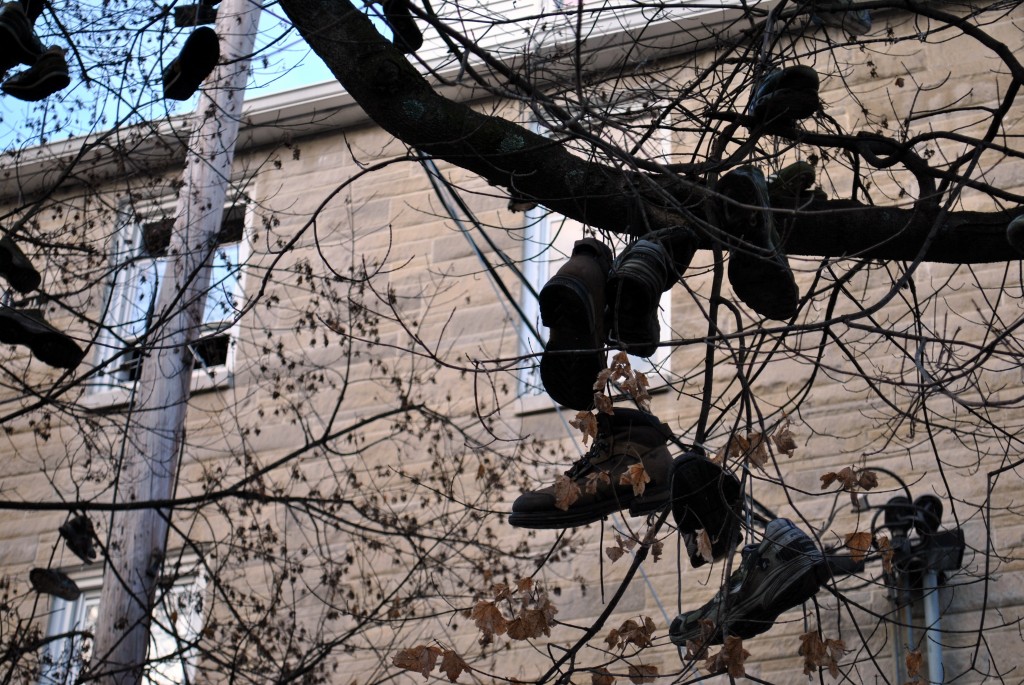 I've probably walked by this tree at least 2x per day since joining graduate school, and this is the first time I've seen these shoes! I need to start being more observant.
Needless to say, I'm back in Indiana after spending a wonderful 6 days enjoying the mild climate back home in Texas (it is a balmy 75F there!). My parents and I indulged in delicious Tex-Mex, scoured the black Friday sales at the malls, and sat around catching up and playing with our new toys. It was hard to leave Texas, but I'm feeling refreshed and ready to get back into my research!
I'm really digging the cooler weather… for now 😉
xoxo -P