Hello lovelies!
This weekend I'll be busy writing. No no, I'm not talking poetry… but about the thesis I have due in in less than 9 weeks and the c++ program I need to debug!
In addition to trying to sum up 2 years worth of research in a 50 page document, and attempting to make more progress on my sequencing code, I'm also scheduled to present at group meeting next week. This means I've got to get thoughts about my research organized so that it is not all numbers/abbreviations circling around about my head. Oy, just thinking about all of this makes me a little ill.
As promised, here is this weeks playlist. The album cover is from an old photograph I took while at the top of Notre Dame back in 2009. Perhaps I'll spend some of the weekend pretending I'm this Gargoyle…people watching from the greatest view in the most beautiful city.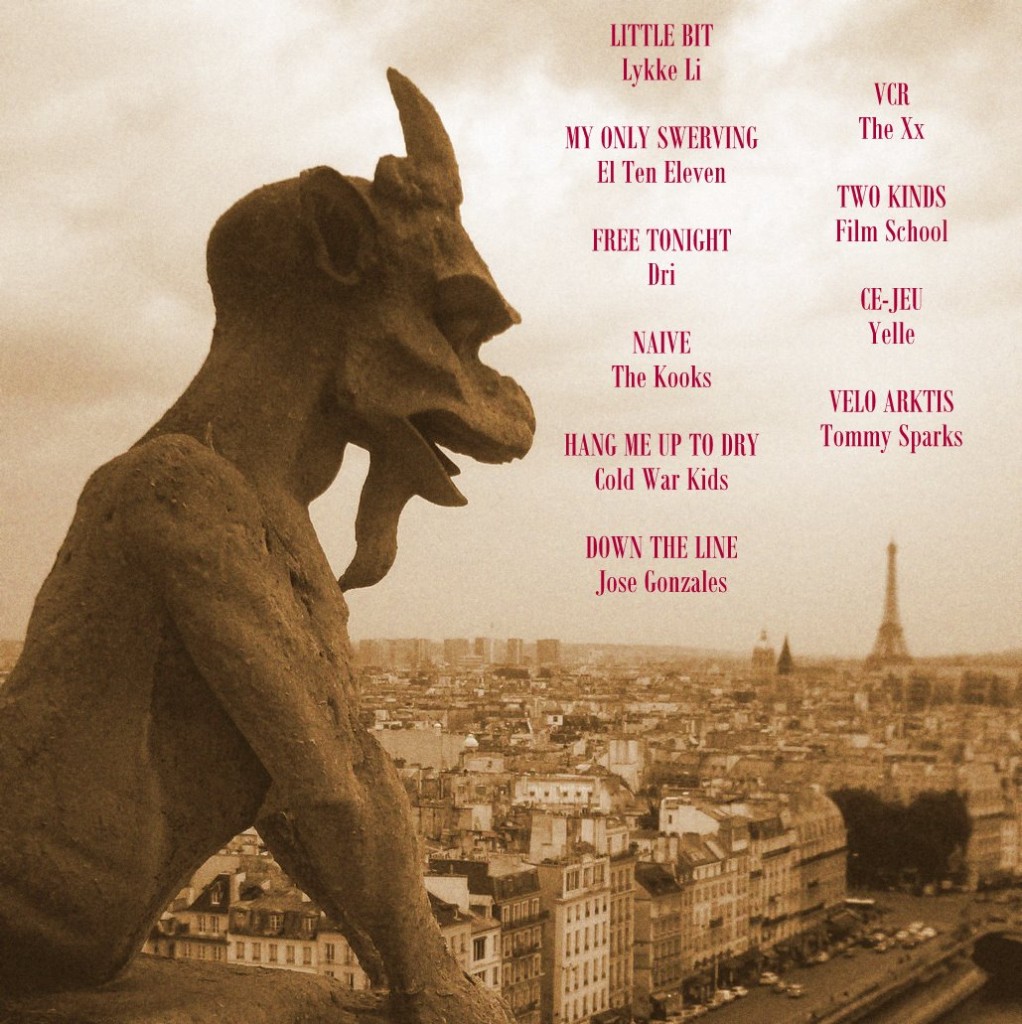 Hopefully I can remember to breathe, and take things one day at a time.
I hope you have a lovely weekend!
xoxo -P