Hello darlings!
Sorry for the lack of posts recently… I'm overwhelmed at work and I've been in a 'grad-school' funk lately. I'm afraid research is taking up all of my free time and when I'm not programming/in lab, I just want to stay far away from my computer and do something outside. I promise to have a playlist out by the end of the week.
I went to the 3rd floor of the chemistry to pick up some ice yesterday, and stumbled across this: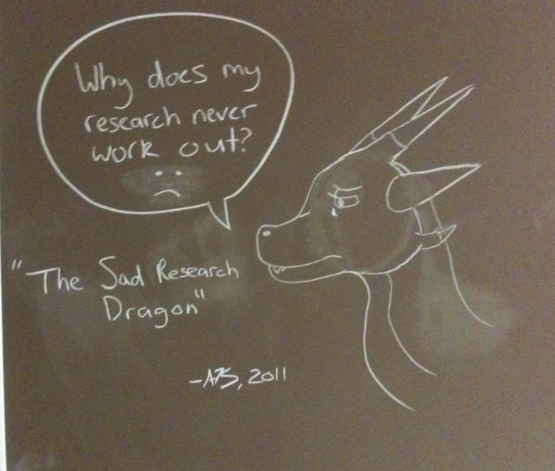 As sorry as I feel for the comic artist, it is nice to know that I'm not the only one wondering the same thing.
I hope you are enjoying this crisp fall weather as much as I am!
xoxo -P