Earlier this year (back in April), I was doing my weekly grocery shopping at Bloomingfoods (a local food coop) and happened to run into Pei.  She was demoing a raw food compote, I took a bite, and fell in love.  After talking with her a bit, I realized we had a lot in common… and I also learned that she hosts cooking classes!
I've long been interested in going to a cooking class, but being a vegetarian makes things a bit difficult…. I don't really have a desire to make meat based dishes and it isn't easy finding veg-friendly classes that aren't for dummies.
I took Pei's vegan cooking class that she hosted in her home kitchen and learned how to make a lot of great vegan dishes.  Not only was the food great, but the class was totally affordable (even on my measly grad student stipend). I met a lot of really cool people, and Pei was such a sweetheart and oh so patient at teaching me little tricks (like how to expedite things in the kitchen without slicing myself  ;-p)
I ran into Pei again recently at Bloomingfoods (I live in a small town), and was happily surprised to hear that she's moved her cooking classes from her home (which was a bit limiting due to space constraints), and is now hosting her cooking classes through the Bloomington Parks and Recreation  as part of the People's University Cooking Classes.  When I heard this (and that she was hosting a class on tofu), I signed up immediately.
The class moved quickly and we made several dishes. I'm thinking Ben and I will try making a couple on Sunday 🙂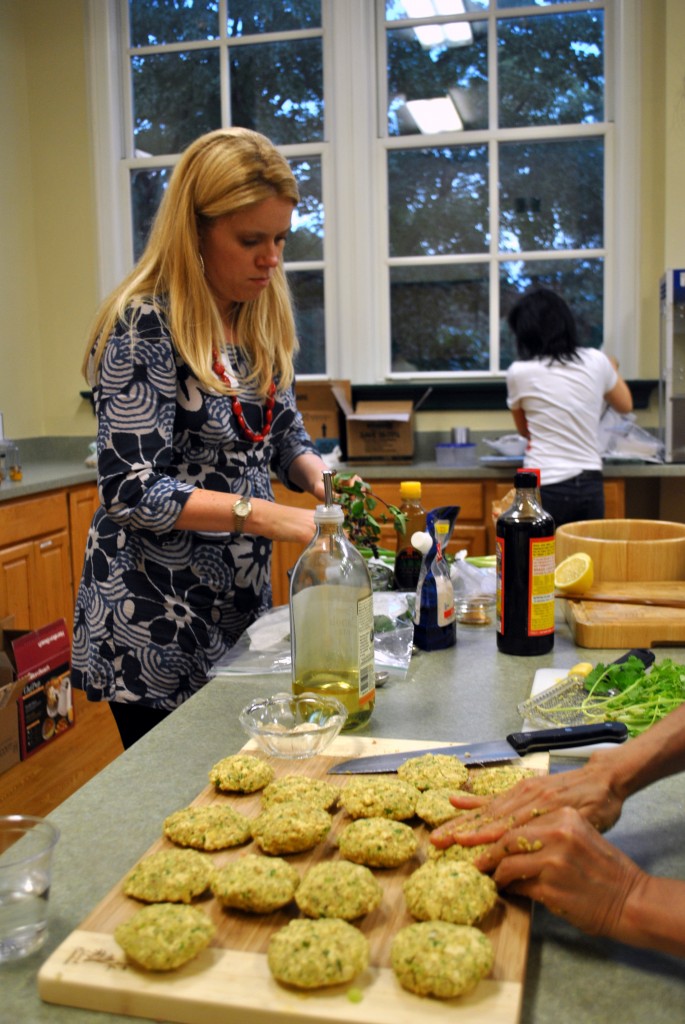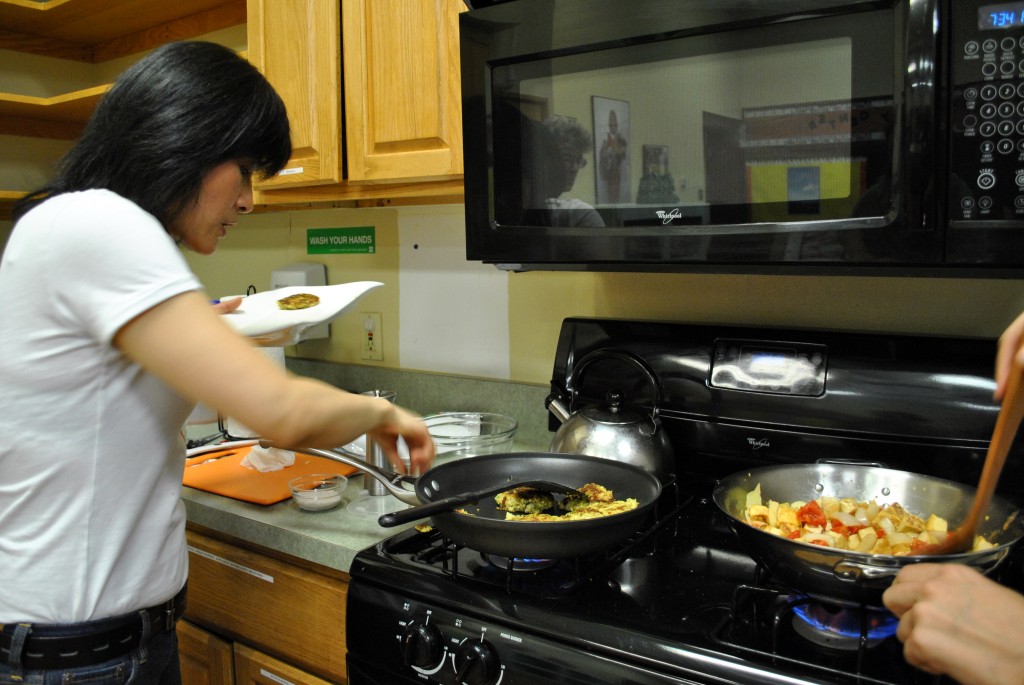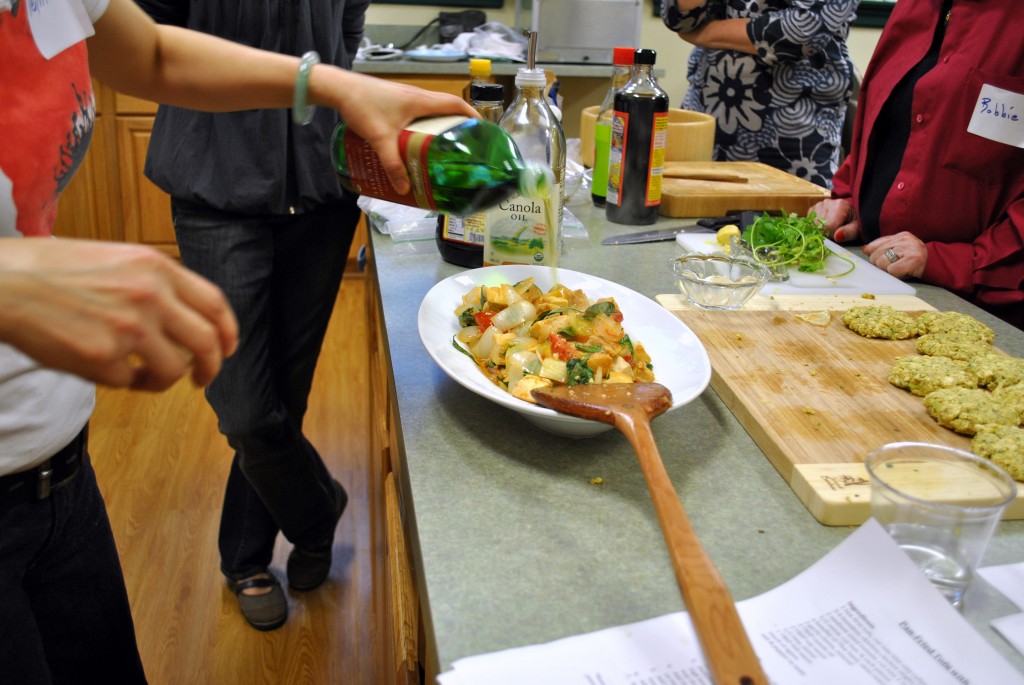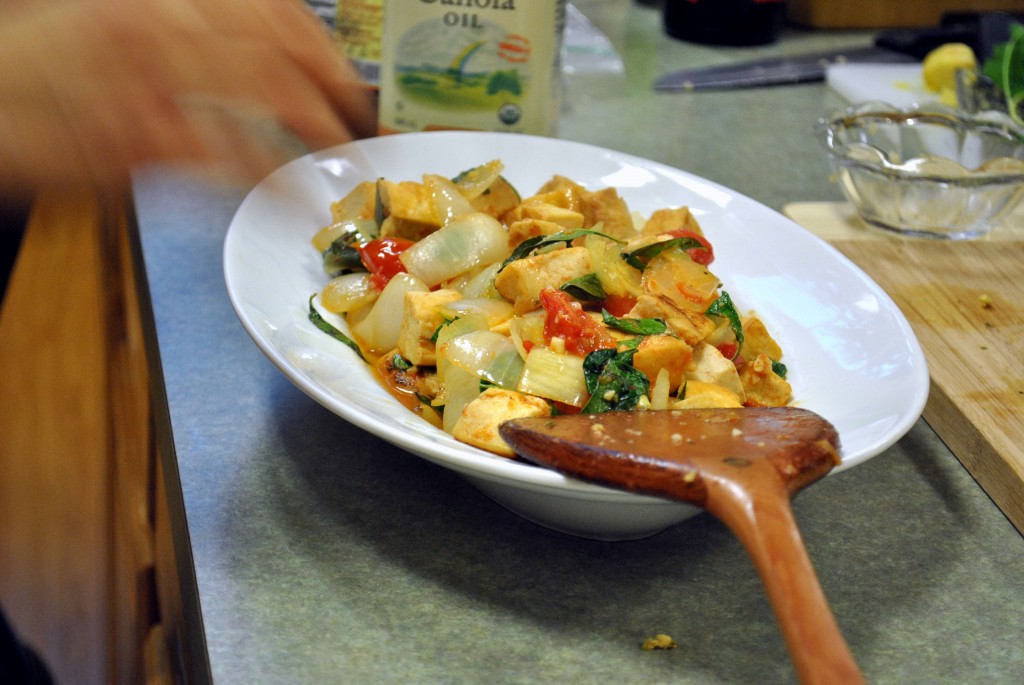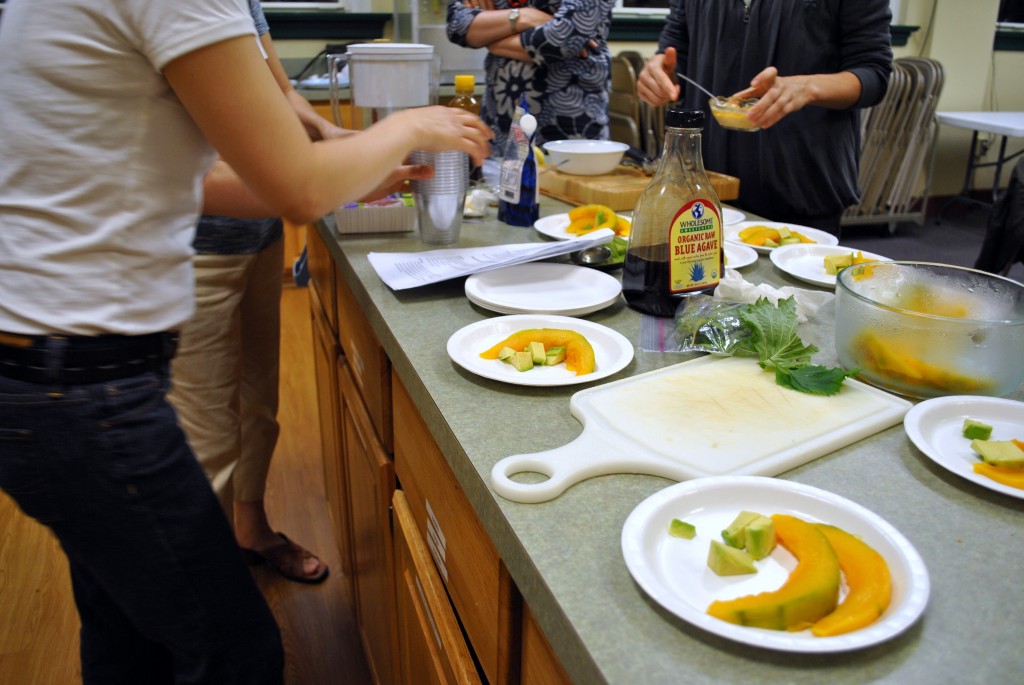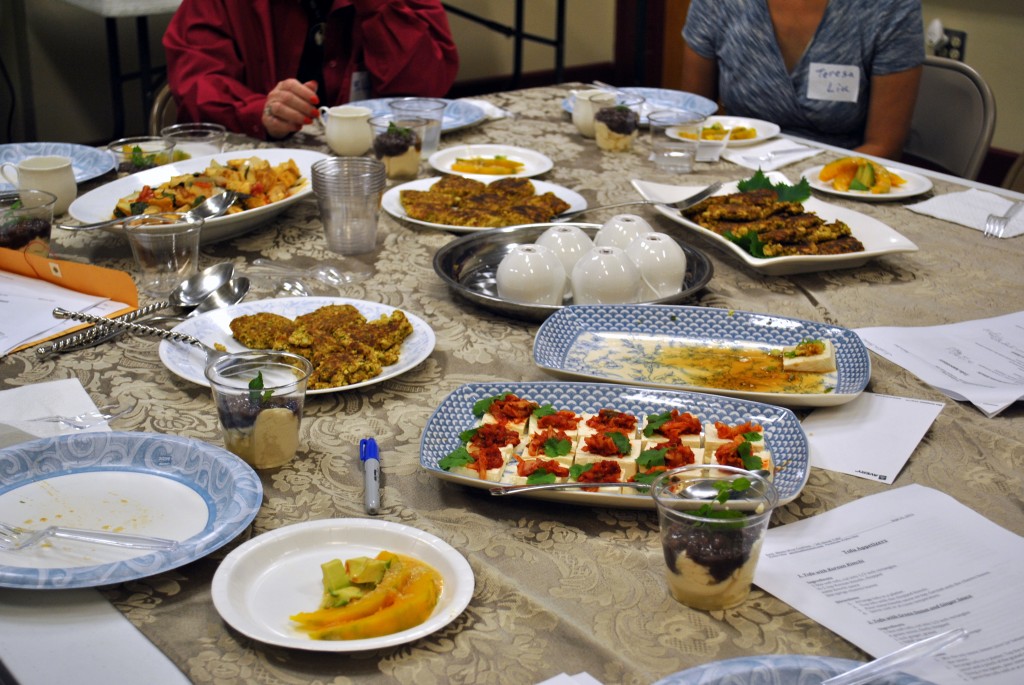 In other news, I was recently informed by EHS that there was apparently an explosion in my lab at 3 am.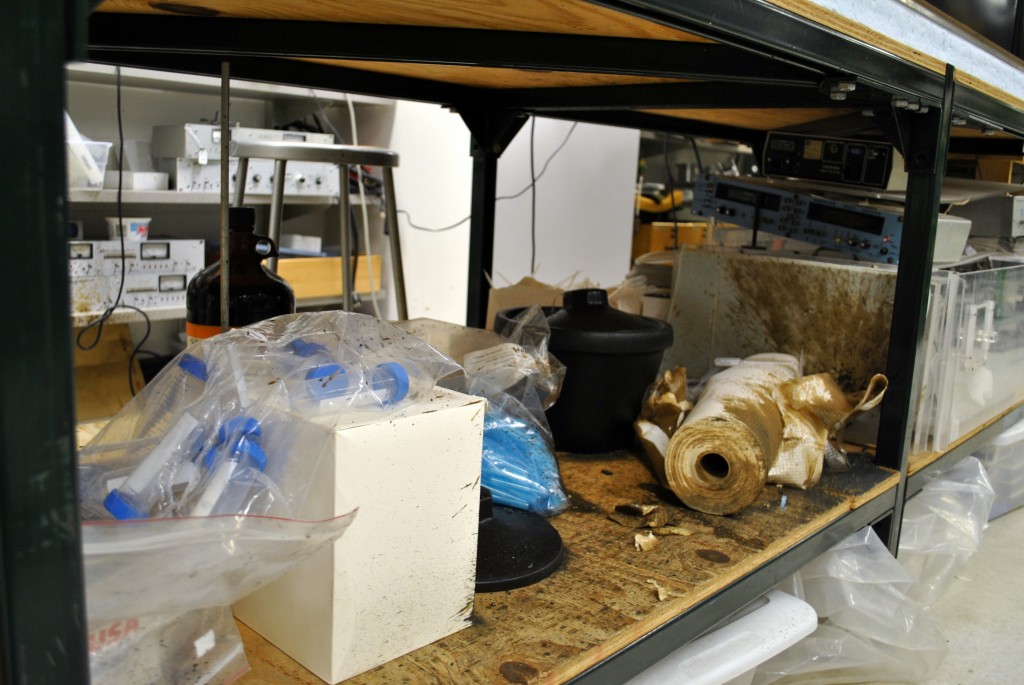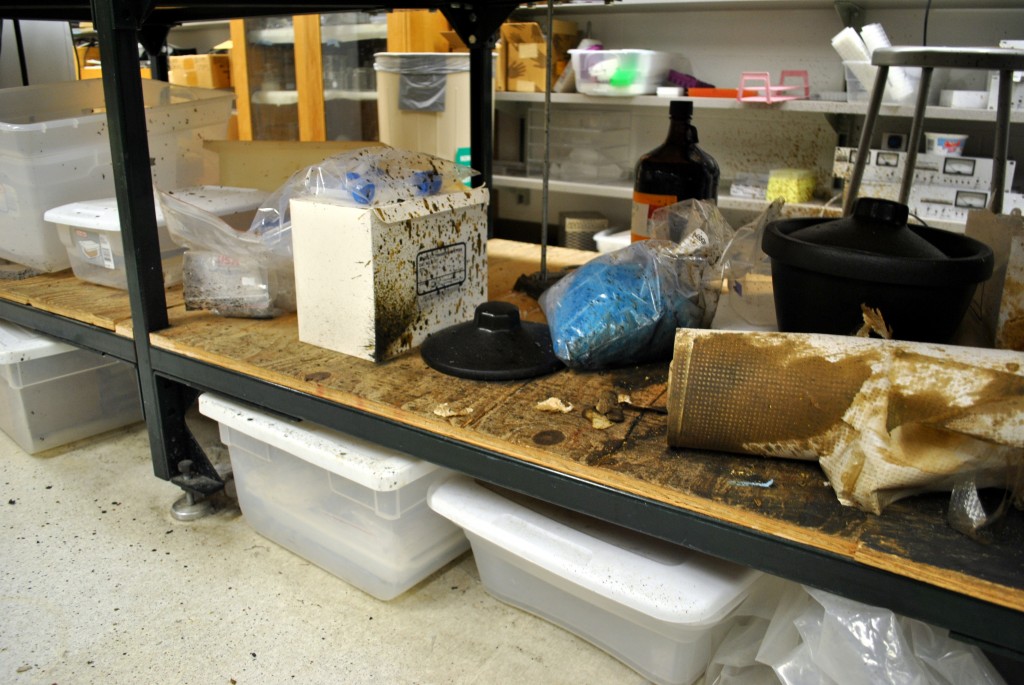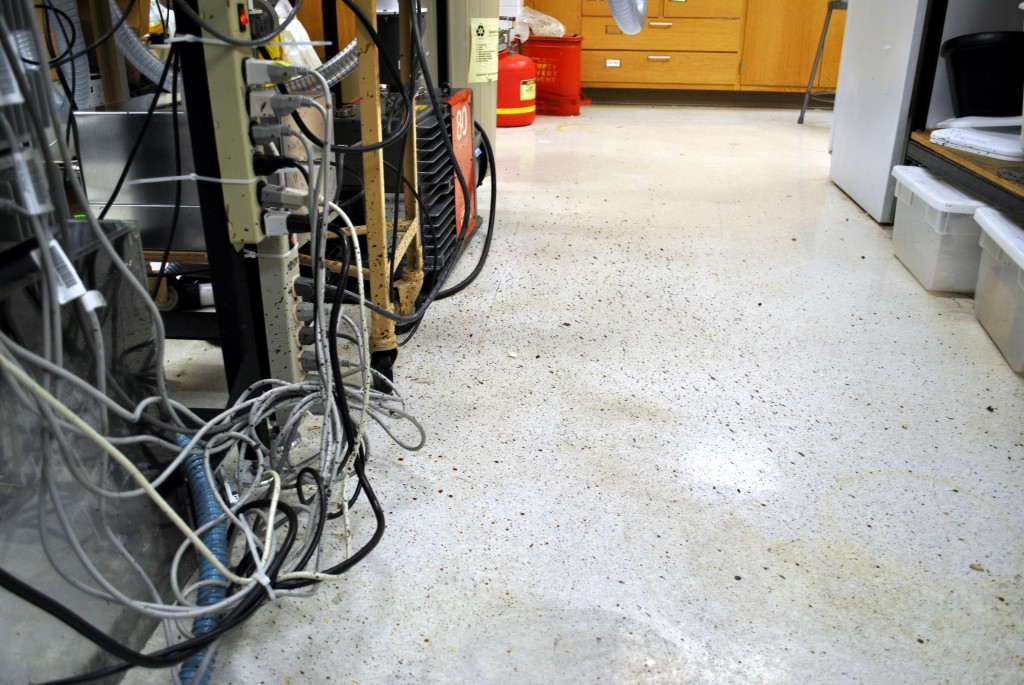 The culprit?
…an aerosol can of some graphite in some solvent circa 1980-something… the label is so worn on the can, we can't even tell what it is!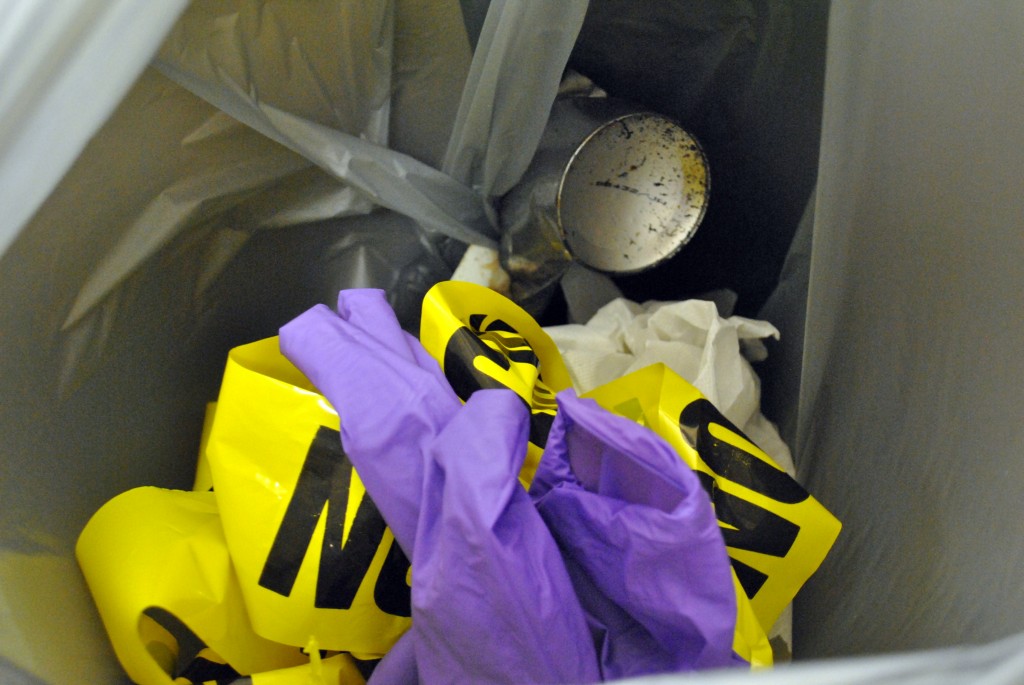 I'm just glad I wasn't around at 3 am to witness all of this, and that the janitors who were around during the explosion were at the far other end of the lab. What a mess!
xoxo -P